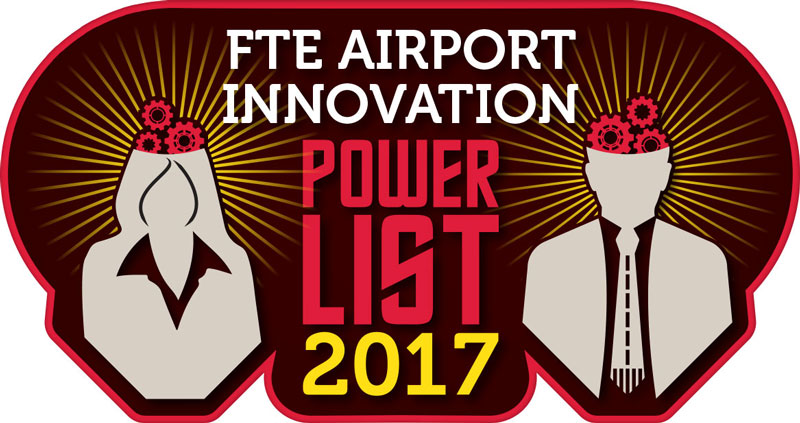 The FTE Airport Innovation Power List is an independent initiative that has been created to recognise technology-focused leadership in the airport industry. This is not a traditional list of the world's most innovative airports. Instead, the Power List is an independent project that has been created to recognise the 10 airport industry figures who have displayed an outstanding dedication to using new and emerging technologies to improve passenger experiences and business performance, and who are most empowered to drive positive change in the months and years ahead.
The top-10 has been decided based on a wide variety of criteria, which can be found at the bottom of this article. While it takes dedication from large teams to deliver innovation in an airport environment, the figures on this Power List are ultimately responsible for technological developments at their respective airports.
In recognition of their important role in driving industry improvements, each member of the FTE Airport Innovation Power List will receive an all-access Golden Ticket to a Future Travel Experience event of their choice in 2017 – FTE Europe/FTE Ancillary (26-27 June, Dublin), FTE Global (6-8 September, Las Vegas) or FTE Asia EXPO (7-8 November, Singapore).
10
Dr. Roland Krieg, Senior Executive Vice President IT / Chief Information Officer, Fraport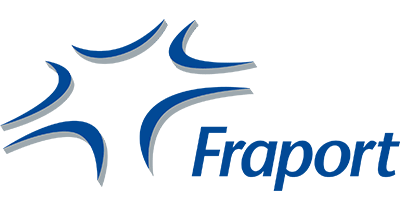 Frankfurt Airport, which is operated by Fraport, has placed innovation at the heart of its customer experience and business performance strategies. Examples can be found across the passenger journey. Ranging from an artificial intelligence powered Facebook Messenger chatbot to an app that supports everything from navigation to signage translation, passengers are offered assistance via a variety of digital channels. Those who have just landed in Frankfurt can now find baggage reclaim, airport and destination information on digital screens on the buses that transfer them from the aircraft to the terminal, while screens inside the terminal display real-time onward travel options in German and English. Meanwhile, flight information display screens now show information in multiple languages, so passengers flying to the likes of China and the UAE can find information in their native language. Passengers, who can find self-service processing options in the check-in hall, have also been invited to offer input on how the airport can improve. A real-time feedback system is in place across the airport, while the pioneering Frankfurt Airport Innovation Challenge was launched in 2016, providing travellers with an opportunity to put forward their own creative ideas to help improve the passenger experience. The innovation also extends to the airport's retail offer. Last year Fraport and Lufthansa teamed up to offer a range of digitally-enabled retail services such as lounge shopping, while a joint venture between Fraport and Gebr. Heinemann now supports online ordering and home delivery for travel retail products. While a number of people at Fraport have played an important role in these projects, Roland Krieg, Executive Vice President, IT / Chief Information Officer, Fraport, comes in at #10 on the inaugural FTE Airport Innovation Power List.
9
Maurice Jenkins, Director Information Systems and Telecommunications, Miami International Airport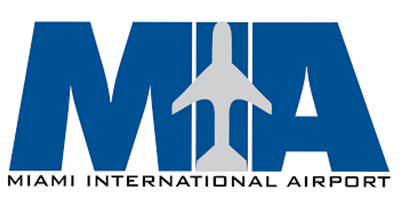 Miami International Airport is among the more technologically forward-thinking airports in the United States. Perhaps the best example of passenger-facing digital innovation can be found in its smartphone app, which offers travellers a variety of features such as blue-dot wayfinding with visual directions, personalised shopping and dining information, and real-time flight, travel and destination updates. Crucially, the app interacts with hundreds of beacons that have been installed across the airport to deliver users with an advanced digital travel assistant. Miami International Airport has also been a keen adopter of self-service technologies, and has encouraged airlines serving the airport to embrace innovation too. The man responsible for much of this innovation is Maurice Jenkins, Director Information Systems and Telecommunications, who has also applied his expertise to help drive improvements for the wider industry. For instance, he has served as the Chairman of ACI's Business Information Technology committee, which was established to set policy and direction on standards for IT. Jenkins has been in his current role for more than 16 years, during which time he has played a key role in the modernisation of the tenth-busiest airport in the US. This, coupled with his willingness to be a first-mover when it comes to the adoption of new technologies, earns Maurice Jenkins, Director Information Systems and Telecommunications, Miami International Airport the #9 spot on the Power List.
8
Samuel Ingalls, Assistant Director of Aviation, Information Systems, McCarran International Airport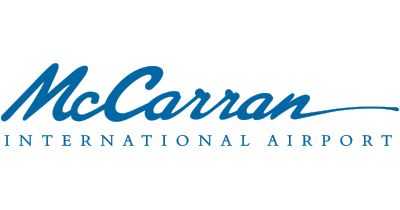 During almost 30 years at McCarran International Airport, Samuel Ingalls has played a crucial role in establishing the airport as not only one of the busiest in the United States, but also a test-bed for technological innovation. McCarran is a leading implementation site for CUSS, CUPPS, RFID for baggage, self-service, offsite check-in and bag drop, and automated passport control, and the five-year-old Terminal 3 is a leading reference site for many of these innovations. As well as having a reputation as a test site for new technology trials, McCarran has consistently displayed a willingness to collaborate with airlines, which sets a positive example to the wider industry. The dedication to investing in technology has helped to enhance both efficiency and passenger experience. The latter is highlighted by the fact that McCarran International Airport was placed in the top three large US airports in J.D. Power's 2016 Airport Satisfaction Rankings. As for Ingalls, a Computerworld – Smithsonian Laureate for technological innovation in the transportation industry, his invaluable expertise extends beyond Las Vegas' airport. During his career to date he has worked on behalf of Airports Council International (ACI), the International Air Transport Association (IATA) and Airlines for America (A4A), and he has served as the elected airport representative of IATA's Passenger Experience Management Group, having chaired the Common Use Working Group. Few can rival the contribution Ingalls has made to the air transport industry, and for this reason he is fully deserving of a place on FTE's inaugural Airport Innovation Power List.
The 12th Future Travel Experience Global event will take place in Las Vegas from 6-8 September 2017. Delivered with the support of McCarran International Airport, the theme of this year's FTE Global show is "Achieving personalisation for the passenger of tomorrow". The 750-plus attendees will have access to four conference streams, a major exhibition, industry briefings, airport tours, the 2017 FTE Awards, and a unique social and networking programme in the heart of Las Vegas.
» Find out more about FTE Global
7
Stuart Birrell, Chief Information Officer, London Heathrow Airport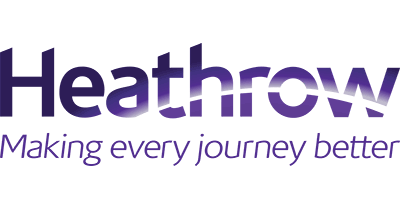 The world's second busiest airport as measured by international passenger traffic operates at almost 100% capacity, and technological innovation plays a crucial role in ensuring that operational efficiency is maximised. The airport's Chief Information Officer is responsible not only for delivering this efficiency but also improving the passenger experience and ensuring the airport's IT infrastructure is fit to support future demands. Passengers flying from Heathrow have been able to make use of self-service processing in the check-in hall for a number of years, and like many of the world's major airports, Heathrow is now considering how biometrics can further simplify the passenger experience. The airport's pioneering mindset is highlighted by the fact that it was among the first to have beacons installed and was a self-boarding pioneer – clearly, it never shies away from breaking new ground. It is also tapping into big data to realise various benefits, such as identifying opportunities for new slots and predicting whether passengers will make their connecting flights. The airport also invests heavily in its digital channels. For instance, the Heathrow website and app now include high-fidelity indoor terminal maps, which the airlines serving the London hub can easily integrate into their own digital platforms. This is an important step in the plan to provide more personal digital interactions with passengers flying from Heathrow. Furthermore, in an industry that has struggled with data sharing, Heathrow Airport fully recognises the benefits of sharing data with fellow stakeholders and is taking an industry-leading approach on this front. Although in October 2016 the UK government gave the go-ahead for a third runway to be constructed at Heathrow Airport, final approval is still years away and the airport has little room for manoeuvre in terms of capacity. This means technological innovation will continue to play a key role, which is why Stuart Birrell, Chief Information Officer, is #7 on the FTE Airport Innovation Power List.
Heathrow Airport's Retail & Service Proposition Director, Chris Annetts, is a member of the Passenger Experience & Ancillary Think Tank, which will exclusively unveil its vision and recommendations at the co-located FTE Europe & FTE Ancillary in Dublin, 26-27 June 2017. Senior figures from Google, Brussels Airlines, Expedia and Datalex are also members of this Think Tank.
» Find out more about FTE Europe
6
Andy Bien, Chief Information Officer, Airport Authority Hong Kong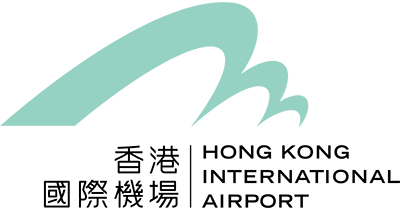 Hong Kong International Airport is among a handful of airports in Asia that can stake a claim to being the region's most innovative airport. Self-service processing is now commonplace across the hub and its announcement two years ago that it would deploy 120 self-service bag drop units is one of the biggest projects of its kind anywhere in the world. Such is its dedication to embracing new and emerging technologies, Hong Kong International Airport has a dedicated Technovation Board, under which the Airport Technology Advisory Council provides guidance on introducing advanced technologies at the airport. It has also developed a 10-year technology roadmap to ensure that it invests in technological solutions that are most relevant to HKIA and that complement its future expansion plans. Each year, HKIA hosts a Technovation event and theme of the latest one was Robotics Applications, again highlighting its dedication to staying ahead of curve. In fact, robotics technology has already been trialled across the airport, and it has been suggested that robots will soon be used to support the airport customer service team. In 2016, the airport authority upgraded the passenger Wi-Fi across the airport, added new wireless charging points, introduced mobile check-in counters, and started to send push notifications to passengers' devices via iBeacons. In addition, a so-called Positive Boarding System has been introduced to track passengers in airside areas to help improve security, efficiency and airlines' on-time performance. Airport Authority Hong Kong's Chief Executive is also on record as saying that biometric technology is on the agenda to help streamline passenger processing. As the airport's Chief Information Officer, Andy Bien will be responsible for driving many of these smart initiatives, which is why he is #6 on the Power List.
5
Nam-Soo Lim, Vice President of Passenger Services Division, Incheon Airport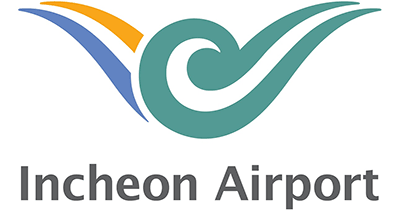 As the airport that serves the capital city of one of the most technologically advanced countries in the world, it is little surprise that Incheon Airport is among the industry's most forward-thinking hubs. Having opened just 16 years ago, Incheon Airport hasn't been hampered by the decades-old legacy infrastructure issues that have blighted many other airports. Its U-Airport project has revolved around the use of self-service and biometric technologies to create a smooth and seamless airport experience. The departures experience – namely check-in, bag drop and immigration clearance – has already been fully automated for passengers who wish to take a do-it-yourself approach, and an integrated passenger flow management system is in place. Later this year, intelligent robots will be trialled in a customer service capacity, while virtual reality technology has already been used in the terminal to engage travellers. These examples are just a taster because now the airport has ambitions to become a full-blown "Smart Airport". In the words of Incheon Airport's President & CEO, Dr. Il-Young Chung, "Incheon Airport will be proactive in utilising IT and biotechnology to commence the era of a Smart Airport." With the airport close to capacity, the new Terminal 2 will soon be complete, and will feature the latest technologies to support this vision. Nam-Soo Lim, Incheon Airport's Vice President of Passenger Services Division, comes in at #5 on the FTE Airport Innovation Power List.
4
Cathal Corcoran, Chief Information Officer, Gatwick Airport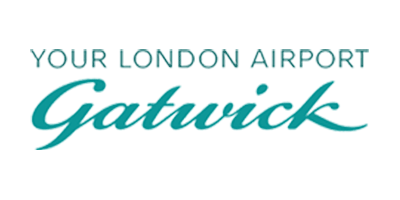 With the airport in the middle of a £2.5 billion ($3.2bn; €2.9bn) investment programme, Gatwick Airport has been undergoing a transformation in recent years, and technology is playing a big role in driving improvements across the North and South terminals. A big onus has been placed on self-service – in fact, the airport is home to the world's largest self-service bag drop area – while digital innovation is also a priority. For instance, last year Gatwick launched its new Airport Community App, which is a single app that has been designed to provide thousands of on-site staff members (both those employed directly by Gatwick and by other stakeholders on the airport campus) with real-time operational data to enhance efficiency. The airport has just completed the installation of around 2,000 beacons, which will simplify the airport experience further, and which airlines will also be able to tap in to to enhance their own digital platforms. With a two-terminal, single-runway operation, and having secured 49 consecutive months of passenger growth, Gatwick Airport is making every effort to ensure that technology is being leveraged effectively to support its ambitious future strategy. During the ongoing Capital Investment Programme, Gatwick has remodelled its check-in halls, security zones and immigration halls, while last year alone a new pier and an early bag store were among the major projects that reached completion. At each stage of the journey, Gatwick Airport is making every effort to reduce queues and streamline the airport experience, and technology is playing a critical role. While a number of people are playing an important role in driving innovation at the airport, Cathal Corcoran, Chief Information Officer, comes in at #4 on the Power List.
At the co-located FTE Europe and FTE Ancillary events, which will take place in Dublin on 26-27 June 2017, Gatwick Airport CIO Cathal Corcoran will speak in a session entitled: "The secrets of innovation – inspiration from inside and outside of the industry". He will be joined in this session by senior figures from Uber, Ryanair, TUI, OpenJaw and Google.
» Find out more about FTE Europe
3
Michael Ibbitson, Executive Vice President Technology & Infrastructure, Dubai Airports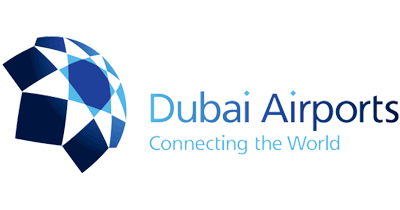 Passenger traffic at Dubai International Airport continues to increase at a staggering rate, from 47 million in 2010 to over 83 million in 2016. This trend looks set to continue in the coming years; in fact, Dubai Airports will have capacity for 118 million annual passengers by 2023. Impressively, the primary aim is to support the next six years of passenger growth without adding any new infrastructure, before Phase 2 of Dubai World Central is completed. At the heart of Dubai Airports' ambitious strategy is the DXB Plus programme. The 350-plus projects include increasing self-service options, investing in remote check-in solutions, optimising immigration and security processes, and enhancing ground traffic management. The smart application of technology is crucial to supporting the expected growth. In recent times, a number of pioneering projects have been undertaken. Last year's opening of Concourse D was an important milestone, but the investment in things like automated immigration gates for Emirates ID Card holders, the adoption of an intelligent traffic system to help optimise the process of shuttling passengers from departure gates to aircraft, and the rollout of 100mbps Wi-Fi in the terminals are helping to improve operations and passenger experiences. With the astonishing rate of growth set to continue for the foreseeable future, Michael Ibbitson, EVP Technology & Infrastructure, Dubai Airports, is #3 on the Power List.
2
Sjoerd Blum, Chief Information Officer, Amsterdam Airport Schiphol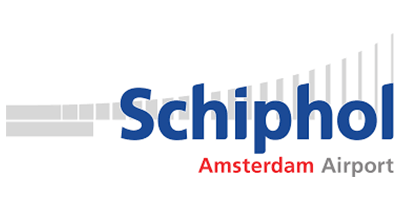 When it comes to innovation in the airport industry, it is impossible to overlook Amsterdam Airport Schiphol. Having celebrated its centenary year in 2016, the airport recently outlined its ambition to become the world's most digitally advanced airport. It aims to achieve this feat by 2018. Self-service processing is a common sight at Schiphol Airport – ranging from check-in and bag drop to passport control and now the boarding gate, where biometric technology enabled self-boarding is being tested. Facial recognition technology will be implemented at various other touch points in the coming years, just as it has been at the Schiphol-owned Aruba Airport since 2015. Mobile technology is also playing crucial role in creating a seamless passenger experience. The airport boasts one of the leading apps in the industry. Making use of more than 2,000 beacons that have been installed across the airport, users have access to indoor wayfinding, while push notifications ensure that passengers do not miss important notifications such as flight updates and gate changes. The app is complemented by a modern and user-friendly website, and the airport makes effective use of social media as a real-time communication channel. With passenger numbers increasing, Amsterdam Airport Schiphol has received the green light to build a new pier and terminal, which, upon its opening in 2023, will undoubtedly make use of the latest technologies in keeping with Schiphol's aims for the airport to be the industry leader. A new interim Chief Digital Officer will start this summer, but as the man currently responsible for leading the IT teams through Schiphol's transformation, Sjoerd Blum, Chief Information Officer, is #2 on the FTE Airport Innovation Power List.
1
Steve Lee, Chief Information Officer / Senior Vice President Technology, Changi Airport Group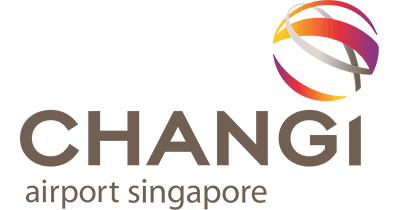 Widely regarded as one of the most passenger-friendly airports in the world, digital- and technology-focused innovation is very much a priority for Changi Airport. The FAST (Fast and Seamless Travel) project has inspired the rollout of self-service processing across the airport, with Changi showing a willingness to explore self-service check-in, bag drop and boarding long ago, while other airports in the region were taking a back seat. The new Terminal 4, which is set to open later this year, will be a reference site for the use of biometric technology to facilitate a secure and seamless passenger journey through the airport. Keen to keep pushing the boundaries of innovation, in January 2017, Changi Airport Group launched the Changi Airport Living Lab Programme, which will see the Group collaborate with innovation-driven companies and start-ups to develop and trial new technology solutions in a live airport environment. Among the areas of focus are automation, robotics, data analytics, the Internet of Things and smart infrastructure management. Passengers can also find various unique features across the airport, ranging from interactive digital walls to the nine-metre tall digital "social tree". Passengers have access to one of the best airport apps around, and staff members at the airport are also empowered by a dedicated iPad app that provides them with the latest operational information and ensures they are able to answer passengers' questions on the spot. Various stakeholders are also benefiting from the implementation of A-CDM across the airport. Changi Airport handled more than 58 million passengers in 2016, yet it is well placed to cope with anticipated growth in the years ahead. In fact, as well as the construction of Terminal 4, work is well underway on the new Jewel facility, and plans are already in place for a future Terminal 5. Together, these projects will elevate annual passenger capacity to 135 million. Technology will continue to be at the heart of these projects as Changi strives to further enhance its reputation as one of the world's best airports. Changi Airport Group Chief Information Officer and SVP Technology Steve Lee, who has also just completed a two-year stint as the Chairman of the ACI World Airport IT Standing Committee, is #1 on the FTE Airport Innovation Power List 2017.
Future Travel Experience Asia EXPO 2017, Asia's biggest free to attend passenger experience and business performance expo, will take place in Singapore on 7-8 November. In addition to a major expo of the latest products and services, attendees will have access to a complimentary Premium Conference, the FTE Asia Awards ceremony, and an exciting social and networking agenda in the heart of Singapore.
» Find out more about FTE Asia EXPO

Power List criteria
Each member of the Power List has been selected based on a variety of factors, including: use of technology to improve the passenger experience; use of technology to enhance business performance and operational efficiency; use of technology to personalise the customer experience; dedication to being a first mover to explore the viability of new and emerging technologies; and dedication to going the extra mile to deliver improvements for other stakeholders and the wider industry. In order to qualify for the Power List, individuals must be a C-level executive and ultimately responsible for technological and/or digital innovation at their airport.