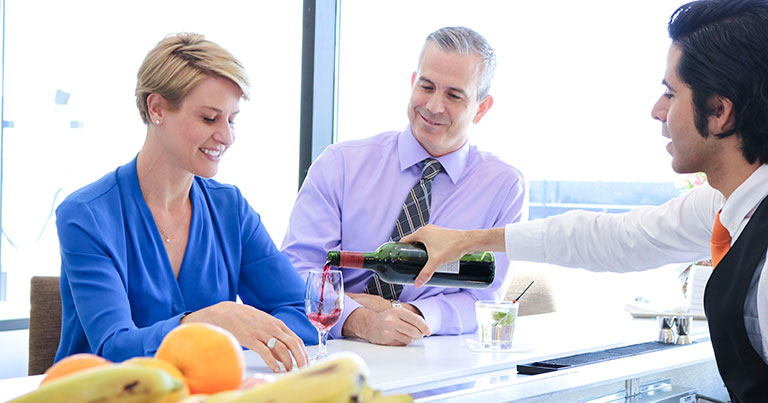 Travellers passing through Baltimore Washington International Airport can now make use of a new shared-use lounge, called The Club BWI.
Access to the lounge, which is operated by Airport Lounge Development (ALD), is not limited to members of frequent flyer programmes; any passenger can pay for access regardless of airline or class of travel. Priority Pass, LoungeKey and Lounge Club members also have access.
The Club BWI is located in Concourse D and guests visiting the lounge will find beverages, snacks, Wi-Fi and an array of reading materials. There is seating for 50 people and the facility has been divided into various zones: Relaxing Zone, Resting Zone, Productivity Zone and Replenish Zone.
"We emphasise amenities that enrich the passenger experience," said Ricky Smith, Chief Executive Officer of Baltimore Washington International Airport. "The Club BWI is a premier airport lounge that provides comfort and a high-level of service for our customers."
Nancy Knipp, Senior Vice President of ALD, added: "BWI served 25.1 million passengers in 2016, a reflection of the record-breaking growth BWI has experienced over the past two years. The Club BWI is the perfect solution to the airport's rapid increase in passenger traffic, offering travellers respite from busy terminals and a place to unwind before a long flight."