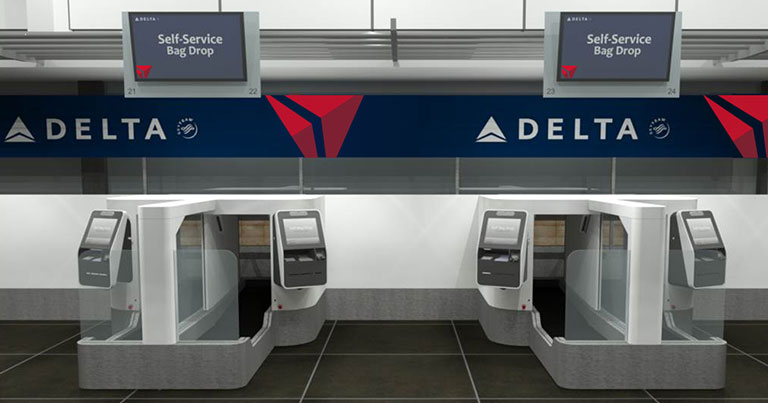 Delta Air Lines has announced an investment in four self-service bag drop machines, which will be installed at Minneapolis-St. Paul International Airport this summer.
One of the machines will be equipped with facial recognition technology, which is a first for a US carrier. This will allow passengers' identities to be validated and matched with their passports without a manual check by a Delta agent.
"We expect this investment and new process to save customers time," said Gareth Joyce, Delta's Senior Vice President – Airport Customer Service and Cargo. "And, since customers can operate the biometric-based bag drop machine independently, we see a future where Delta agents will be freed up to seek out travellers and deliver more proactive and thoughtful customer service."
The airline says it has invested $600,000 in the self-service bag drop machines. Once they go live, customer feedback will be collected and the performance will be analysed to gauge what impact the bag drops have on the customer experience.
The decision to install self-service bag drop follows a recent $50 million investment in radio frequency identification (RFID) technology, to improve baggage tracking and reduce the mishandled baggage rate.