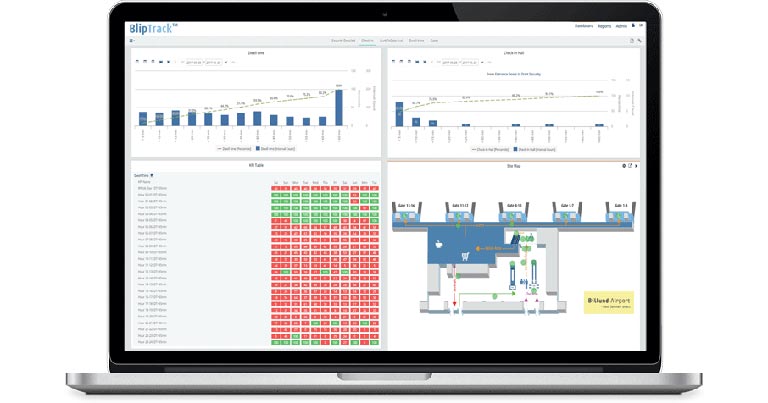 Billund Airport has expanded its use of BlipTrack technology from BLIP Systems to effectively measure queue and dwell time throughout the entire airport area.
The open platform, which previously covered only the security process, will now enable the airport to retrieve both live and empirical information about selected passenger patterns, including walking routes, entrance and exit usage, and time spent in specific areas, such as the car park, check-in, security, concession area and gates.
The patterns can be averaged over a day, a week, a month, as well as a specific time of the day or a specific holiday. Ultimately, this enhances the understanding of how disruptions or changes affect standard behaviour and enables the airport to optimise the operations in different areas.
The complete and seamless view of passenger movements will eventually help the airport to improve operational efficiency and streamline airport processes, such as check-in, security and immigration. In addition, Billund Airport will be able to use the data to encourage passengers to spend more time in the concession areas, effectively maximising non-aviation revenue, minimising operational changes impact to the passenger flow, and boost the passenger experience.