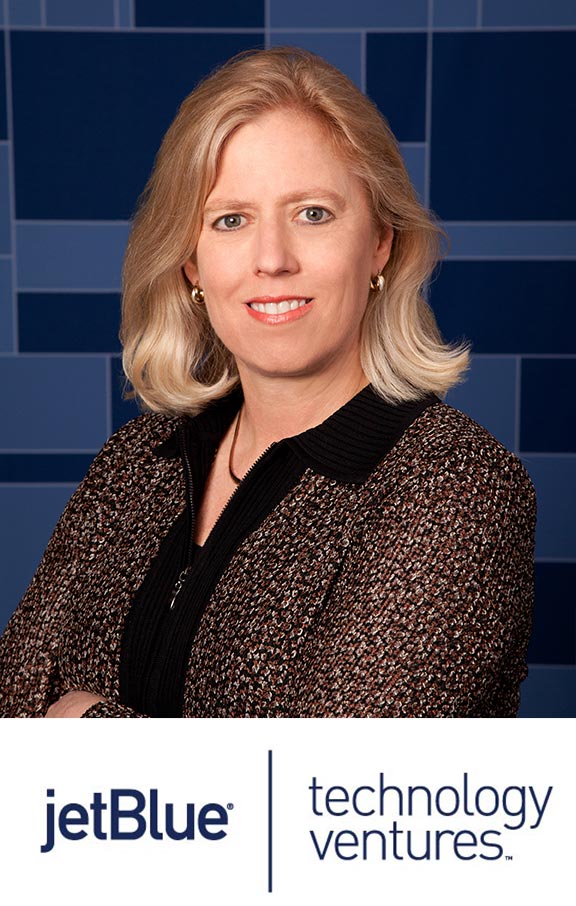 Future Travel Experience recently teamed up with JetBlue Technology Ventures (JTV) to launch a Start-up Competition and Showcase to help discover the most innovative concepts or products that can significantly enhance the passenger experience or ancillary revenues.
With the application deadline (Friday 4 August) just one week away, FTE caught up with Bonny Simi, President at JetBlue Technology Ventures, to find out about the progress that has been made over the last 18 months, which themes are currently at the top of JTV's list of priorities, and what the airline-backed venture capital subsidiary is looking for from start-ups.
FTE: It's almost 18 months since JetBlue Technology Ventures was officially launched. How satisfied are you with the progress that JTV has made to date?
Bonny Simi: We're thrilled with the how quickly we have been able to connect with hundreds of start-ups who are transforming the travel industry. We met with 900 start-ups last year, and already this year are on pace to exceed that level in 2017. It is amazing how much innovation there is in the travel tech space.
FTE: JTV has already invested in a number of start-ups. Looking ahead, how many more do you expect to add over the next 18 months or so?
Bonny Simi: We have invested in 10 so far (several of which will be announced shortly). We typically invest in 6-10 start-ups per year, and also introduce dozens to JetBlue or other travel companies that might be interested in conducting a proof of concept with a start-up.
FTE: Are there any specific technologies or trends that you're really looking out for at the moment?
Bonny Simi: We tend to look for use cases in five themes, rather than specific technologies. The themes – or areas of focus – for us are start-ups that can make a customer experience more seamless; technology to help our crewmembers deliver great service; new ways to improve maintenance and operations; innovations in revenue management, distribution and loyalty; and lastly start-ups transforming the regional transportation ecosystem.
The actual technologies we are seeing include augmented and virtual reality, artificial intelligence and machine learning, blockchain and much, much more.
FTE: Since launching JTV, you must have encountered some challenges. What has been the biggest challenge to date, and what lessons have you learned along the way?
Bonny Simi: We are very fortunate to be the only travel provider with a corporate venture division in Silicon Valley, so we get to meet with so many interesting start-ups. Our only real challenge is that we want to say "yes" to many more than we conceivably can. It's tough to say "no". That said, we do get to know many start-ups that might not be a fit initially, but eventually they pivot and/or grow and develop, and eventually become a fit.
FTE: JTV and FTE recently partnered to launch the Start-up Competition and Showcase. What are you hoping this competition will achieve?
Bonny Simi: We are excited to help introduce the travel tech start-up ecosystem to the FTE ecosystem, as it will help expose start-ups to industry leaders and eventually help transform our industry.
FTE: What would be your advice to start-ups that are thinking of applying?
Bonny Simi: To win, you have to enter – that is true in business and in life. Just by entering the competition, you will get exposure to both JTV and FTE (and get a discount to attend FTE Global). If selected, you'll get full exposure to thousands of industry leaders.
Submit your entry for the FTE and JetBlue Technology Ventures Start-up Competition and Showcase –

deadline: Friday 4 August 2017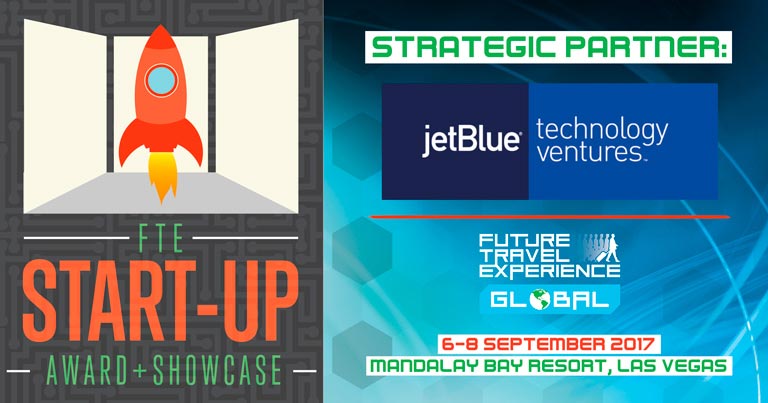 Future Travel Experience and JetBlue Technology Ventures, with the support of Plug & Play, Travel Tech Con and the Traveltech Lab, have teamed up to launch a pioneering Start-up Competition and Showcase. The global start-up competition is designed to help discover the most innovative concepts or products that can significantly enhance the passenger experience, or ancillary revenue opportunities, during the airport or in-flight phases of travel.
The submission process is open until August 4. Four start-ups will receive the opportunity to participate in a showcase at Future Travel Experience Global 2017 (including free entrance to the conference, free display space in the expo and free JetBlue travel). The overall winner will be announced at the show.
Find out more and submit your entry before Friday 4 August