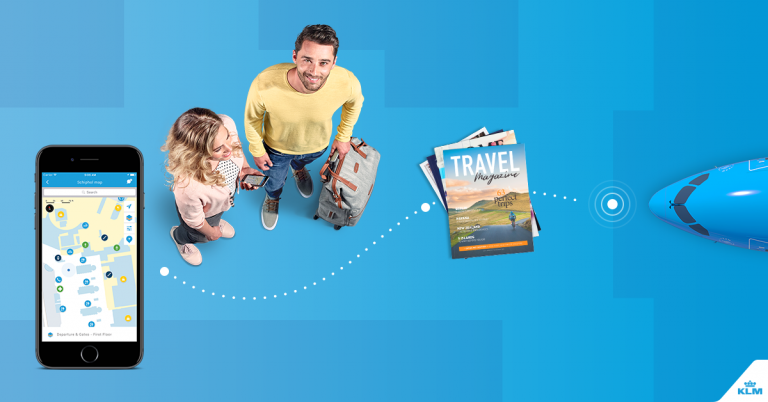 KLM Royal Dutch Airlines has launched the Schiphol Airport Map to help passengers find their way around Amsterdam Airport Schiphol. The new service is accessible via the KLM app and via KLM on Messenger, Twitter and WeChat.
The map consists of a floor plan featuring KLM's gates at the airport. Other KLM facilities are also marked on the map, including check-in desks, lounges, kiosk and transfer desks. Passengers will also find general Schiphol facilities on the map, including toilets, shops, workspaces and meditation areas.
So, how does it work? The passenger's location is marked as a dot on the floor plan, making it easy for them to estimate how far they are from their gate. The dot is only visible to the app user and is not shared via social media. The service will initially be rolled out in the KLM App (iOS systems only), Messenger, Twitter and WeChat. The service will be made available on these platforms over the next few weeks.
Pieter Groeneveld, Senior Vice President Digital, Air France-KLM, comments: "The Schiphol Airport Map extends a helping hand to KLM passengers during their trip. By making this service available via the KLM app and via social media, we add a new dimension to our digital strategy. KLM wants to be where its customers are. The service is currently only intended for passengers travelling via Schiphol, but other airports will soon be added."