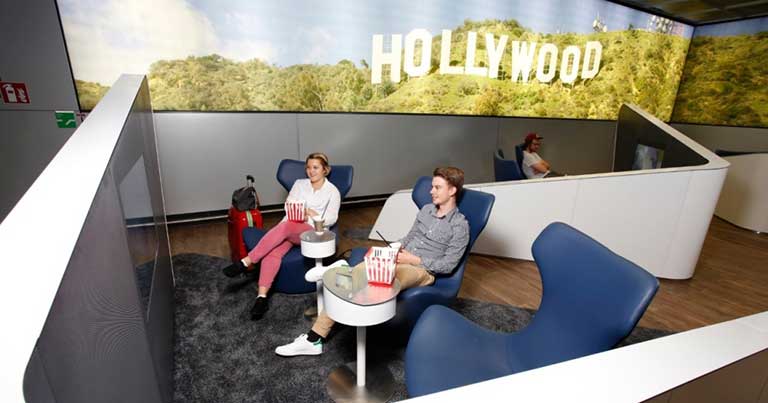 Passengers flying from Frankfurt Airport can now watch full-length movies, documentaries and television series in the two new "Movie Worlds" that have been opened in Piers A and Z in Terminal 1.
The free to access cinema rooms have been introduced to help keep travellers entertained while they are waiting for their flights.
The Movies Worlds have been designed to re-created the relaxed ambience of a living room. There are multiple comfortable couches and the floor is covered with carpeting to create a cosier atmosphere.
The installation of multiple screens means passengers and small groups travelling together can select the content they would like to watch. The movies, documentaries and series are available in multiple languages and passengers can decide whether they would prefer to listen to the soundtrack using their own headphones or a speaker.
The two Movie World areas in Terminal 1 can accommodate 22 people in eight separate TV areas.