The commercial air transport industry is facing a defining period and whichever way you look change is on the horizon. Technological, digital and engineering advancements are reshaping almost every industry on the planet, and the air transport sector (and the wider travel industry for that matter) is no exception.
In recent times, a number of companies, projects, concepts and visions have inspired some to predict a "revolution", although when exactly this revolution will materialise has been harder to pinpoint. Predictions of an industry-wide overhaul are often met with scepticism, but it is now becoming increasingly clear that the air transport industry is likely to look wildly different in 10 years' time compared to today, leaving airlines, airports and their partners wondering what steps need to be taken now to prepare for the future. Here at FTE, companies often confide in us and outline their future visions, and although confidentiality agreements mean we can't share many of these plans publicly, the sheer scale of their ambition suggests that the foundations are being laid for major change in the years ahead.
Supersonic travel and electric aircraft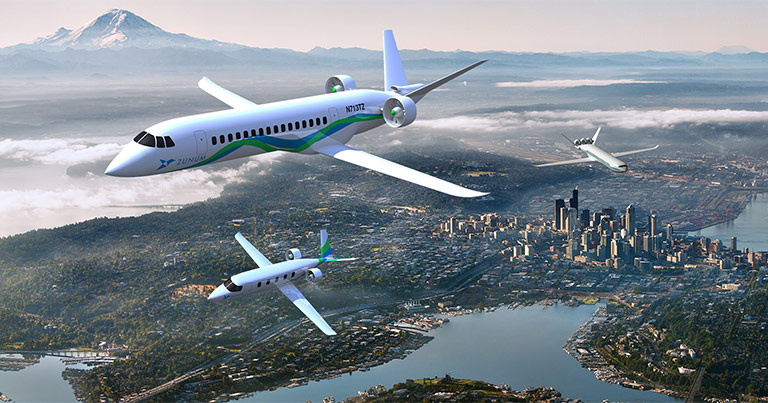 Some developments that are already in the public domain add weight to the theory that commercial air travel could be the subject of major change in the relatively near future. The return of supersonic air travel and the development of electric aircraft were considered hugely ambitious just a few years ago, but companies like Zunum Aero (backed by Boeing's HorizonX and JetBlue Technology Ventures) and Boom Supersonic are making big strides in these areas.
Washington-based Zunum Aero plans to have its hybrid electric aircraft in operation by 2020, initially with a range of around 700 miles, extending to over 1,000 miles by 2030. It hopes that by routing more traffic to under-utilised regional and general aviation airports, and providing much lower operating costs, it will make air travel more efficient and convenient and simplify the door-to-door travel experience.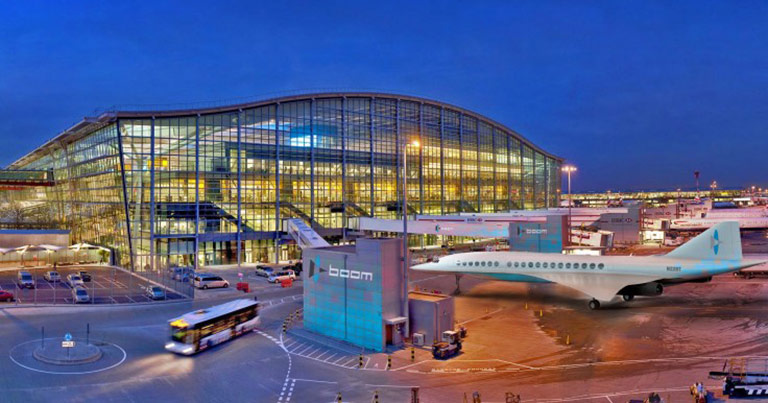 Meanwhile, in Colorado Boom Supersonic is making use of breakthroughs in aerodynamic design, state-of-the-art engines and advanced composites to try to bring efficient and affordable supersonic air travel to the masses. The company expects a prototype of its 55-seat passenger plane to make its first test flight before the end of 2018.
If all goes to plan, its first transatlantic passenger flight could become a reality by 2023, cutting travel time between New York and London by around four hours, to just three hours and 15 minutes. According to Boom, five airlines have already placed orders for a total of 76 supersonic aircraft.
Uber Elevate, Project Vahana and Hyperloop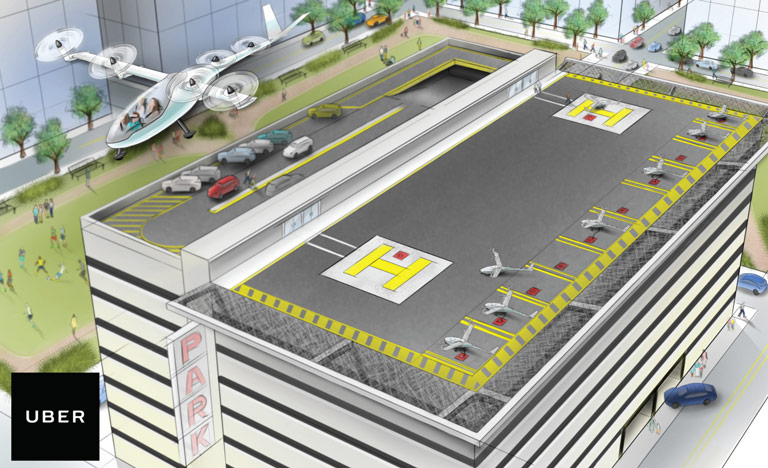 A number of other big-name disruptors are also staking a claim to help define the future of air travel. Uber, for example, is getting serious about making "on-demand urban aviation" a reality. Uber Elevate aims to take ride sharing to the skies and has announced partnerships with manufacturers, real estate, and electric charging companies. In April 2017, Uber announced plans to trial an electric fleet with vertical take-off and landing capabilities in Dubai and Dallas-Fort Worth by 2020.
Also, A³ by Airbus Group last year launched Project Vahana, which is based around the development of an aircraft that doesn't need a runway, is self-piloted and can automatically detect and avoid obstacles and other aircraft. A³'s aim is to make the first certified passenger aircraft without a pilot and it is hoping to fly a full-size prototype within a matter of months, not years.
Then, of course, you have Hyperloop, the brainchild of Elon Musk, who claims the concept would allow for passengers to be transported at 760 miles per hour and could cut travel time between Los Angeles and San Francisco to just 35 minutes. Many remain unconvinced of its viability but the state of Dubai has already commissioned a feasibility study to explore Hyperloop's potential. Estimates suggest that it could cut travel time between Dubai and Abu Dhabi – which are the best part of 90 miles apart – to just 12 minutes.
A new role for airlines and airports?
So, what does all of this mean for airlines and airports? Should airlines be preparing for the return of supersonic travel and the imminent introduction of hybrid electric aircraft? Should they be preparing for new competition on short-haul routes from Hyperloop? Will they compete or partner with these alternative forms of travel? While these questions may not be at the forefront of most airlines' thinking today, when speaking at FTE Europe and Ancillary in Dublin this June IAG's Director of Strategy, Robert Boyle, hinted at the potential of autonomous aircraft, suggesting that the more progressive airlines and groups are indeed keeping a close eye on developments in this space.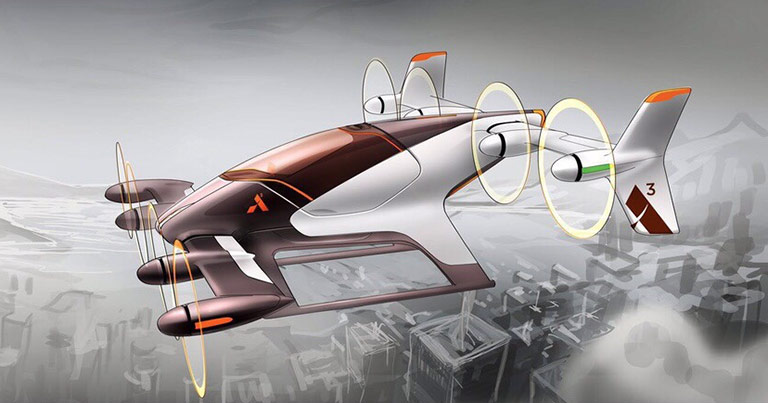 As for airports, what does the future hold if Vahana or Uber Elevate-style aircraft take to the mainstream, and a new generation of supersonic aircraft are embraced by their airline customers? What impact will this have on existing airport infrastructure? All of these are the types of questions that senior figures from the likes of Zunum Aero, Boom Supersonic, Hyperloop Transportation Technologies and A³ by Airbus Group will be discussing in a dedicated "disruptors" session on day one of Future Travel Experience Global 2017 (6-8 September, Las Vegas).
A lesson from the automotive industry
While it can be tempting to dismiss such radical developments as being futuristic and to play down the potential near-to-medium-term impact on the air transport industry, lessons can be taken from parallel sectors. It would be easy to draw comparisons to the sudden rise and significant impact of the likes of Uber and Airbnb in other industries, but perhaps the best example is the electric vehicles market in the automotive sector.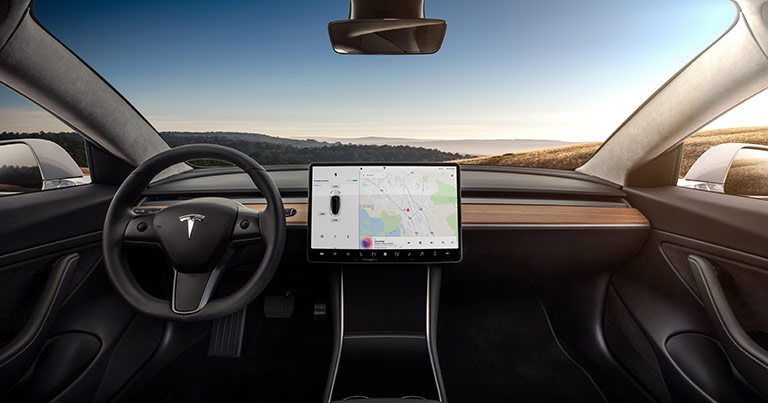 According to the International Energy Agency (IEA), the number of battery-powered cars on the roads worldwide rose by 60% year-on-year in 2016, up to around 2 million. Five years earlier, the electric car market was almost non-existent. A multi-government programme, the Electric Vehicles Initiative, recently set an ambitious goal for 30% market share for battery-powered vehicles by 2030 and the IEA estimates that there could be as many as 140 million electric cars on the road by that point.
One of the biggest players in this space is Tesla, which less than a decade after its first car – the Roadster – entered general production, has just unveiled its fourth model, the battery-powered Tesla Model 3. This comes complete with a 300-mile-plus range (for the Range+ version, at least) and Enhanced Autopilot feature, which paves the way for a fully-autonomous car in the future – features that were almost unthinkable a few short years ago.
The lesson for the air transport industry? If you think electric, on-demand and self-piloted aircraft are more science fiction than tomorrow's reality, that's exactly what many in the automotive industry thought about long-range battery-powered and self-driving cars in the not-too-distant past.
'The future has arrived faster than expected'
If air travel as we know it does indeed undergo its own revolution in the coming years, the impact on every stakeholder will be massive. Airlines will be forced to re-think their fleet modernisation plans and their overall role in a new-look commercial air transport sector, OEMs will be forced to adapt to survive, airports will have to re-evaluate their real estate to accommodate new aircraft, and new strategies will have to be developed to counter the threat posed by new forms of travel that don't require a traditional airport terminal or runway.
Clearly, things are moving quickly in the air transport space and a new wave of disruptors are trying to re-invent the experience of flying. In a recent interview with WIRED magazine, Zach Lovering, the head of Project Vahana, said: "It seems like the future has gotten here faster than we all expected."
Anyone who ignores this could end up getting left in the past.