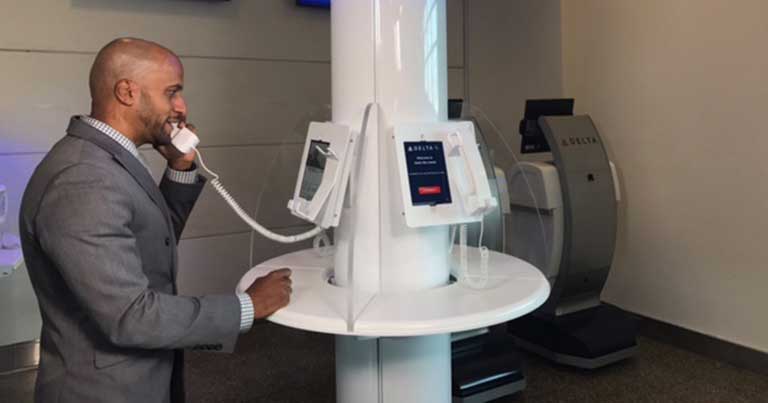 Delta Air Lines has launched a video chat trial at Ronald Reagan Washington National Airport. During the trial period, passengers will be able to converse with Delta agents via a video call using one of five new digital screens and receivers.
The five video points have been installed at the redesigned Delta Sky Assist. Passengers simply pick up a receiver, initiate the live video chat with one touch on the screen, and then can discuss their query with a Delta specialist.
Charisse Evans, Vice President – Reservations Sales and Customer Care, Delta Air Lines, said: "More and more people are choosing video chat to connect in their everyday lives, so we wanted to bring that channel to Delta customers."
She also explained that the initiative will enable Delta's customer service agents to "deliver customer solutions in an even more personal, face-to-face way".
One of the video screens is located on the wall at a height to better serve customers with disabilities. The design concept also features a keypad option for engagement via text, which is the direct result of feedback from Delta's Advisory Board on Disabilities, a group comprised of Delta customers with disabilities and thought leaders in the accessibility space.