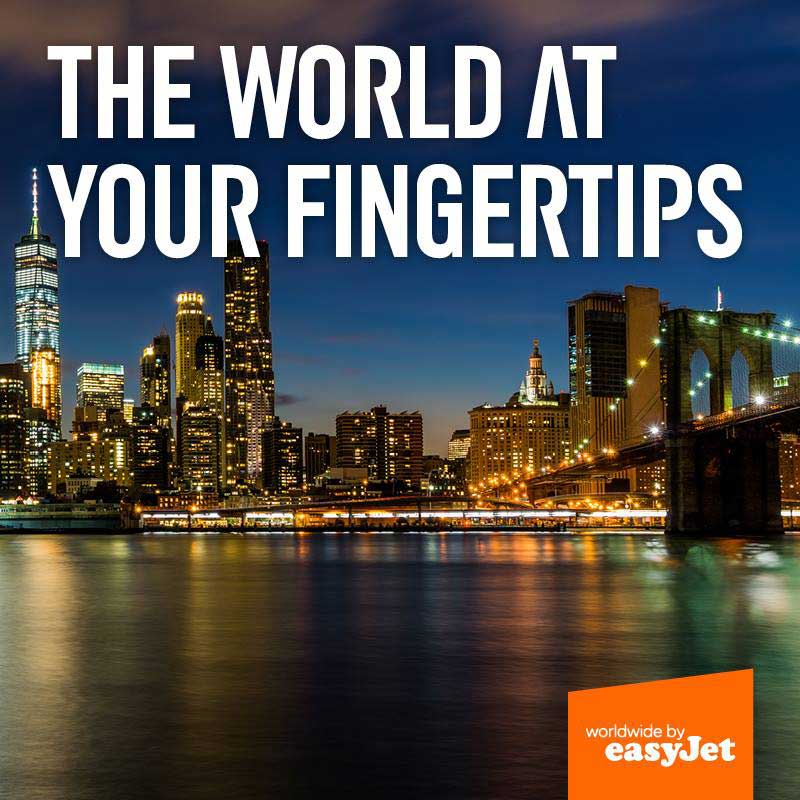 easyJet has launched 'Worldwide by easyJet', a new global connections service that has been introduced to make it easier for customers to book onward long-haul connecting flights with other airlines.
The low-cost carrier has teamed up with WestJet, Norwegian and Gatwick Airport to launch the connections service, and more airlines are likely to be added in the coming months. In fact, easyJet has revealed that talks are "already far advanced with middle eastern and far eastern carriers amongst others".
The service means that a traveller wishing to fly from Aberdeen to Singapore, for example, can now book their easyJet flight from Aberdeen to Gatwick and an onward flight with Norwegian from Gatwick to Singapore in a single transaction. The service taps in to the GatwickConnects product, which enables passengers to have their checked bags transferred to their connecting flight.
Travellers can also use the service to connect with other easyJet flights, simplifying the travel process for the 200,000 passengers who currently self-connect with easyJet through Gatwick Airport.
easyJet has said that it plans to expand the service to other key European airports, including Milan Malpensa, Geneva, Amsterdam, Paris Charles De Gaulle and Barcelona.
As well as enabling customers to book onward long-haul flights with other carriers, easyJet is starting to sell standalone tickets on behalf of partner airlines on easyJet.com. For example, Loganair is signed up as a further launch partner and its tickets will be available on easyJet.com from October. Loganair operates a complementary network to easyJet and the partnership will allow easyJet passengers to easily book onward flights – for example, from Glasgow and Edinburgh with Loganair to Scotland's Highlands and Islands – through the easyJet website.
To ensure the new connections products does not impact punctuality, easyJet has stated that it will not hold flights for connecting passengers. Worldwide by easyJet is subject to a 2 hour 30 minute minimum connection time, which will give customers plenty of time to transfer between flights and/or terminals. Should a passenger miss a connecting flight they will be transferred to the next available flight. The new service has been enabled by technology partner Dohop.
Carolyn McCall, CEO, easyJet, said: "Around 70 million passengers flying through an easyJet airport each year are connecting on to other flights, mainly long haul, and it is this market segment that Worldwide by easyJet will open up for us.
"Because of easyJet's strong position at Europe's leading airports and our customer focus long-haul carriers have been asking to work with easyJet for some time and the new technology platform has now allowed us to do so.
"Our own customers and those who fly with other airlines, short and long haul, have also asked us to make it easier to connect with easyJet flights and this simple booking platform makes it easy for them to do so. By opening this new market segment this now means that easyJet can access a greater range of passengers flying across Europe."