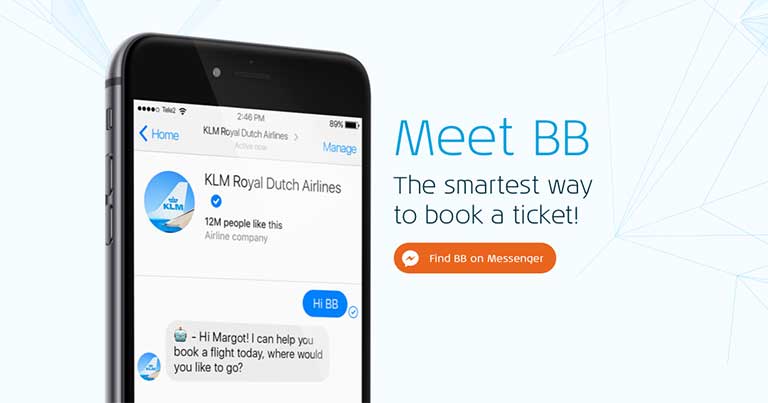 KLM has launched BlueBot (BB) – an artificial intelligence-powered tool that enables customers to search for and book flights through Facebook Messenger.
The idea is that customers can converse with BB, who can answer any questions and help them book their flights, but human customer service agents are also on hand to help if needed.
"KLM is well known for its personal approach," said Pieter Groeneveld, Senior Vice President Digital, Air France-KLM. "On social media, we offer 24/7 service with our team of 250 human agents, handling more than 16,000 cases a week. Volumes will continue to grow.
"At the same time, customers require a speedy response. We have therefore been experimenting with artificial intelligence to support our agents to provide a personal, timely and correct answer. With BB, KLM is taking the next step in its social media strategy, offering personal service through technology, supported by human agents when needed."
BB is self-learning and has been programmed to have her own personality, which KLM describes as "helpful, friendly, professional and edgy".
The carrier has also revealed that plans are in place for BB to offer more services across different digital channels, including voice-based interactions.