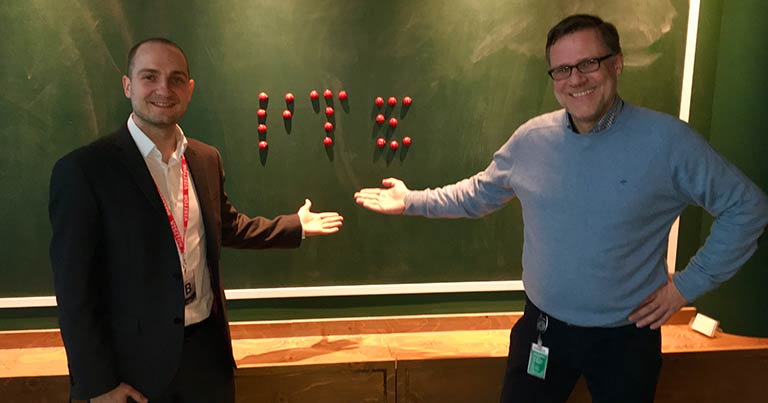 In the air transport industry, many organisations pay lip service to "innovation" and "collaboration" but the reality is often quite different. We live in a world in which every new product or service is described as "innovative", and protecting individual business interests often outweighs the desire to collaborate more closely for the benefit of the wider industry.
When the ZAL TechCenter was officially opened in Hamburg in March 2016, the 26,000 sqm facility was lauded as "the world's most up-to-date civilian aviation research facility". Roland Gerhards, CEO of the ZAL Center of Applied Aeronautical Research, proclaimed: "The ZAL TechCenter provides the umbrella, under which the commercial and academic sectors will work together on the future of aviation."
So, almost two years after ZAL opened its doors, FTE paid a visit to Hamburg to find out if the facility really is delivering on these grand promises.
Our first port of call was a meeting with Roland Gerhards, who gave us a guided tour of the impressive facility, which includes laboratories, hangars, a virtual reality zone, an auditorium, trendy meeting rooms, and shared office space. Immediately, it became clear that ZAL is not a place for just talking about innovation; it is a place where pioneering ideas are being brought to life. The meeting rooms, which are designed in such a way to promote creative thinking, are impressive, but it is the workshops, test labs and the hangar (complete with aircraft cabin mock-ups) that really grab the attention.
By its very make-up, ZAL is designed to promote collaboration. The City of Hamburg, Airbus Operations and Lufthansa Technik each own a 20% share, and the other shareholders are ZAL Association for SMEs, Supply Chain and Startups; German Aerospace Centre (DLR); Technical University Hamburg-Harburg; University of Applied Sciences; Helmut-Schmidt University; and University of Hamburg. "The shareholders cover the complete process chain," Gerhards highlighted. At the ZAL TechCenter, the innovation partners, research institutes, technology partners, and OEMs and suppliers all operate under one roof.
During the tour, Gerhards described the six Technical Domains that are at the heart of the R&D being undertaken at the ZAL TechCenter. These are: Fuel Cell Lab; Cabin Innovation & Technology; Air & Power Systems; Aerospace Production & Fuselage Engineering; Acoustics & Vibrations; and General Processes & Support Topics.
"There are some cool things coming out of ZAL after nearly two years," he stated. Examples are plentiful and among them is the Galley-Bar-Module, which was created by Diehl Comfort Modules with Lufthansa Technik and was a Crystal Cabin Award finalist in 2017. Also, two of the four IDL – Innovation Award of German Aerospace winners in 2017 were teams from ZAL. One was an Airbus team focusing on printed electrics and the other was startup Jetlite for its jet lag-reducing LED lighting.
Promoting collaboration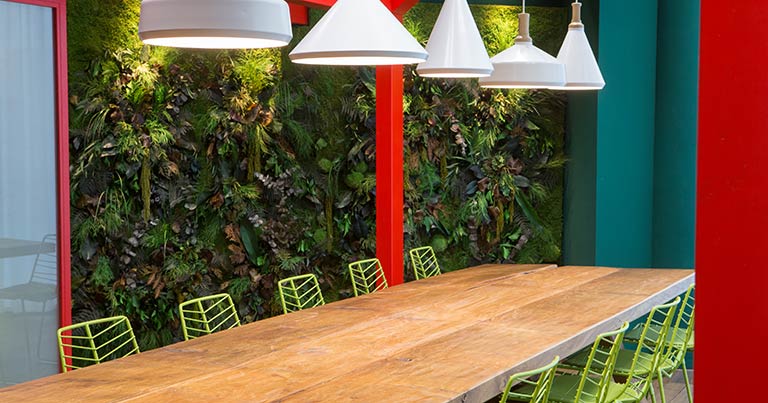 Gerhards also explained how steps are being taken to promote collaboration on a daily basis; after all, simply putting various companies in the same building or the same room does not necessarily guarantee that they will work more closely with one another. On this front, ZAL proactively organises a variety of events.
For instance, "ZAL Meet the Tenant" allows tenants to introduce their research projects to other stakeholders, and the "X Meets Aviation" series brings partners together to explore cross-sector synergies. There is also a focus on promoting networking in a relaxed environment through initiatives such as the "ZAL Lunch Connection" and "ZAL After Work" get-togethers to ensure that people have a chance to meet other innovators from outside of their immediate circle.
"It is all about the spirit of the people," Gerhards said. "We hope to offer the right environment for them to be innovative and they have the freedom from management to do that. They have to have the freedom to play around and explore new ideas."
During our visit to ZAL, we also caught up with Ingo Gäthje, Head of Cabin & Cargo Innovation at Airbus Operations, who shed more light on how ZAL is helping to foster innovation. "ZAL provides an atmosphere of collaboration and innovation and the impact is enormous," he said. "Firstly, the way of working with partners – suppliers, universities and others – is much easier, seamless and as a result it is much faster. Secondly, we work on prototypes and deliverables rather than on projects. This inspires the people, the teams and the management."
Working with startups
Importantly, ZAL is not just about established industry players; there is plenty of space for startups too. The first startups moved in in late-2016, and Jetlite and Synergeticon are among those that are currently benefiting from the ZAL network.
Gerhards said: "Startups are better off here once they've got their initial funding and have a business model in place. It's not really for the initial-phase startups. Five years ago the aerospace industry was not into startups but things are changing. In fact, Hamburg is now the number one place in Germany for startups." This point is backed up by a recent report by KfW, which shows that Hamburg is the city with the most entrepreneurs per capita in Germany.
Airbus BizLab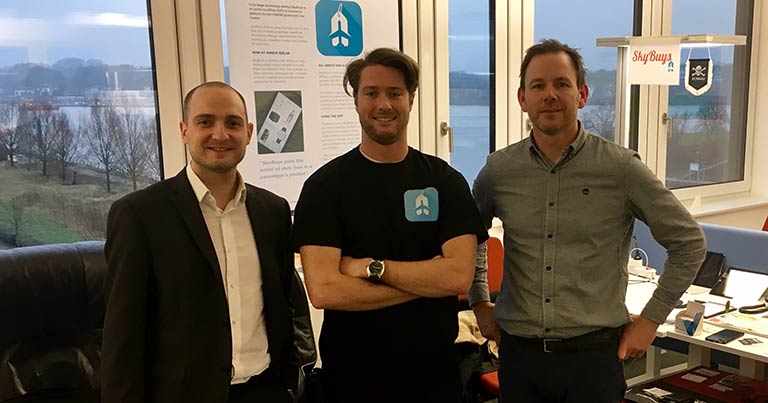 A short 400m walk away from the ZAL TechCenter is Airbus BizLab, where Jetlite and Synergeticon graduated from what is billed as a "hybrid accelerator". Stephen Burke, a BizLab startup coach, gave us a tour of the facility and outlined the thinking behind Airbus' investment in the startup scene.
Hamburg is one of three Airbus BizLab locations, with the other two being based in Toulouse and Bangalore. It is striking that Airbus' primary objective isn't limited to finding startups that are worth investing in, or even to integrate into their own business, but to provide the organisation with early insight into new technology and to help change mindsets internally around new technology and innovation.
The latest "season" attracted more than 2,000 applications from startups based around the world for the global programme, and five were selected to join the BizLab in Hamburg. During a six-month accelerator programme, each startup receives support from coaches, experts and mentors. "We insist that the startups have a physical presence here," Burke explained. "They don't have to be here all the time but they have to commit to being here most of the time, and we also have what we call Rocket Days, when all of the startups have to be here at the same time."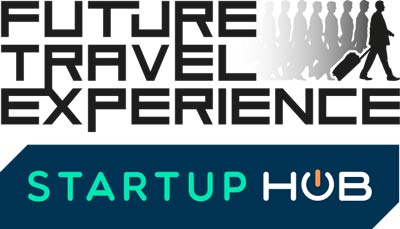 Even though Airbus doesn't have an equity stake in the startups, it is still willing to invest and provides €5,000 to start with and can provide up to €50,000 to help each of the startups develop a proof of concept. "Only one of the startups in this season is from Germany," Burke revealed. "We attract startups from all over the world."
One of the startups we bumped into during our visit was SkyBuys, which has big plans to disrupt the duty free market. As Alec Kemmery, the company's founder, explained, the SkyBuys app lets travellers shop for duty free whenever they want and wherever they are. Users can see what's trending, browse, compare and save their favourite items, and receive relevant updates with special offers. Kemmery said that SkyBuys aims to grow the total pool of duty free and increase passenger spend per transaction through its sophisticated retail technology. Highlighting the global appeal of the BizLab, he has relocated from Sydney to be part of the programme. Who knows, perhaps in the future he will find himself based in the ZAL TechCenter.
A success story
Ahead of our visit to Hamburg, we left the UK with an open mind and an intention to find out if ZAL really is practicing the innovation and collaboration that it preaches. The answer is: yes, it most certainly is.
Not only has it brought together companies from across the industry and beyond, the physical make-up of the campus and the on-going efforts of Gerhards and his colleagues at ZAL to proactively promote interaction and collaboration at every opportunity are helping to put the best interests of the industry ahead of those of any individual organisation.
Also, while the big-name industry players like Airbus and Lufthansa Technik have a strong presence, the inclusion of academic institutions and a willingness to involve startups is helping to ensure that the best ideas from both within and outside of the immediate aerospace industry have a chance to flourish.
In short, ZAL is making good on its initial promise to bring together some of the most forward-thinking players in the industry to help define the future of aviation.