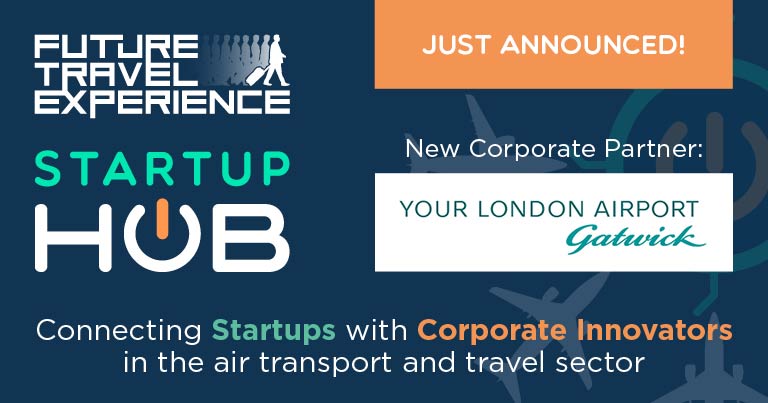 Future Travel Experience (FTE) has announced that Gatwick Airport has joined the FTE Startup Hub as a Corporate Partner. Gatwick becomes the first airport to join the Hub and the second Corporate Partner, following in the footsteps of JetBlue Technology Ventures, which joined last month.
The FTE Startup Hub has been developed to make it as easy as possible for corporate innovators and startups/scaleups in the air transport and travel sector to connect both digitally and physically, engage in meaningful discussions, and lay the foundations for future collaboration. It consists of two core elements: a comprehensive online repository of the most relevant startups/scaleups, and face-to-face meet-ups between Corporate Partners and the startups/scaleups that are of most interest to them.
Cathal Corcoran, Chief Information Officer, Gatwick Airport, said: "Gatwick is the world's most efficient single-runway airport and innovation has been critical to transforming the passenger experience and improving our operational efficiency.
"I travelled to all three FTE shows in 2017 as part of our efforts to gain insight on new approaches and to meet startups who can help us in our next phase of transformation. I am sure the FTE Startup Hub will provide a very useful platform for like-minded Corporate Partners to connect with one another and engage with startups whose capabilities match with the areas we are looking to innovate in."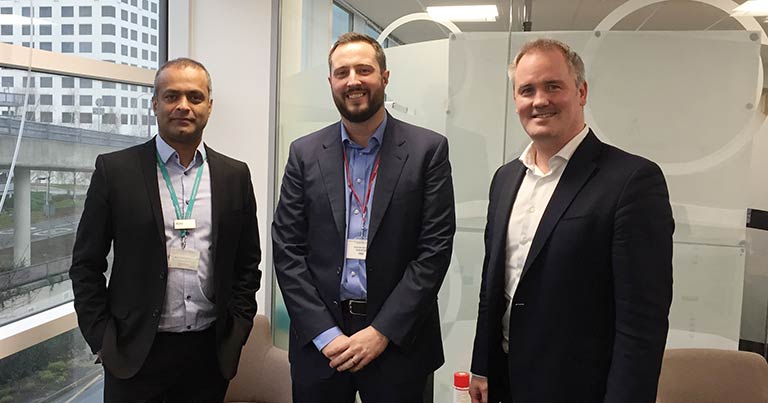 Daniel Coleman, Founder, Future Travel Experience, commented: "Since we launched the FTE Startup Hub last month, we have received an incredible amount of interest both from corporates and startups, and we are delighted that Gatwick is the first airport to join as a Corporate Partner.
"Gatwick Airport is a hotbed of innovation and Cathal and his team have an impressive track record when it comes to exploring the new and emerging technologies that can improve the passenger experience and business efficiciency. The FTE Startup Hub will help to support their ongoing innovation efforts and I look forward to seeing which startups and scaleups Gatwick engages with in the coming months as a direct result of their membership of the Hub."
The FTE Startup Hub focuses on four core areas: Inspiration & Booking, Airport, Inflight, and Pre- & Post-Travel, mirroring Future Travel Experience's focus on improving the end-to-end travel experience.
For Corporate Partners, such as airlines, airports, established industry suppliers and various other organisations, low-cost membership of the FTE Startup Hub comes with a number of benefits, including: access to the industry's leading online repository of the most relevant startups and scaleups; entry to dedicated FTE Startup Hub events and pitch competitions; a full delegate pass to at least one of FTE's acclaimed events; and access to an ecosystem of like-minded Corporate Partners.
Startups and scaleups can list their company profile on the online FTE Startup Hub repository for free and also have complimentary access to a number of additional benefits. These include: entry to FTE Startup Hub pitch competitions; access to a network of Corporate Partners and other startups/scaleups; and entry to Startup Hub meet-ups with Corporate Partners around the world.
For more information, visit the FTE Startup Hub website.