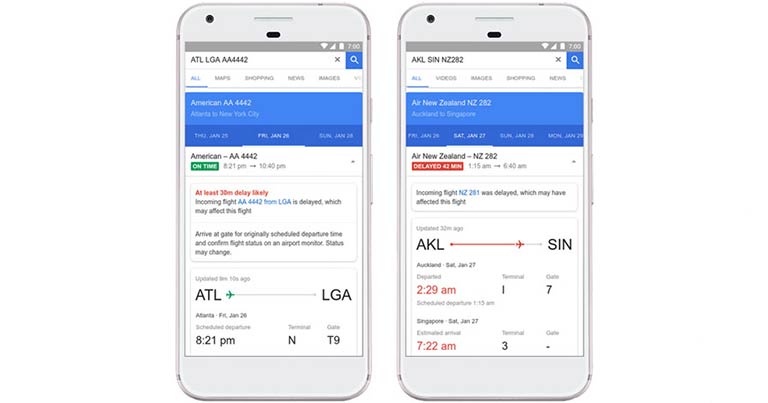 Google's online flight search and booking service, Google Flights, has introduced new features to predict flight delays and help passengers find the cheapest fares.
Using machine learning algorithms based on historic flight data, Google Flights is now able to predict delays and provide the reasons, even before airlines have managed to notify the passengers in some instances. Google, however, says that delays will only be flagged if Google Flights is at least 80% confident in the prediction.
Passengers can track the status of their flight by searching for their flight number or airline and flight route.
In addition, Google is introducing a feature to help passengers understand new fare types, such as Basic Economy, by listing options such as overhead bin space, ability to select seat and baggage fees.
This service will initially be available for flights on American Airlines, Delta Air Lines and United Airlines.