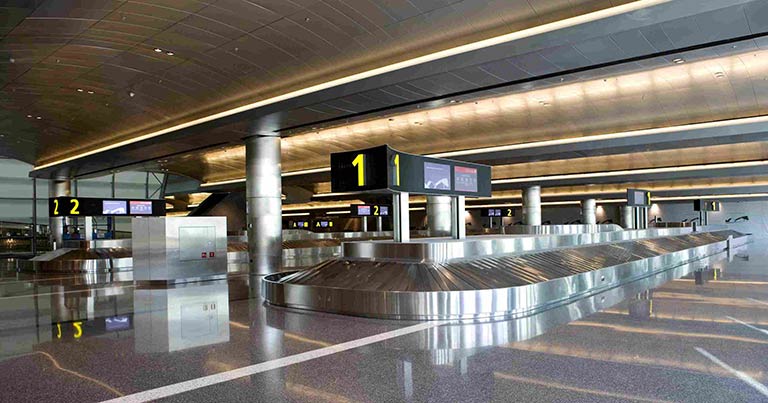 Hamad International Airport (HIA) and Qatar Airways have successfully completed the International Air Transport Association's (IATA) Electronic Bag Tag (EBT) readability tests, making HIA the first airport in the Middle East and North Africa region confirmed ready to accept EBTs.
It is widely expected that in the relatively near future, more passengers will use permanent electronic bag tags, removing the need to print and apply traditional bag tags.
"We are glad to be the first in the region to have confirmed the capability to use electronic baggage tags with IATA, and we will continue to invest in smart technologies to provide our passengers with a smooth and seamless travel experience," said Hamad International Airport Vice President Operations, Ian Metsovitis.
Nick Careen, IATA's Senior Vice President Airport, Passenger, Cargo and Security, commented: "Qatar Airways' and Hamad International Airport's decision to accept Electronic Bag Tags (EBTs) following a successful trial is a significant step towards the global acceptance of EBTs.
"The IATA Global Passenger Survey reconfirmed that this is something passengers want to use, and the trial proves that the tags are compatible with existing baggage systems. IATA calls on other countries to accept these tags. We thank Qatar Airways for its support of this trial, which again demonstrates its commitment to excellence for all customers."