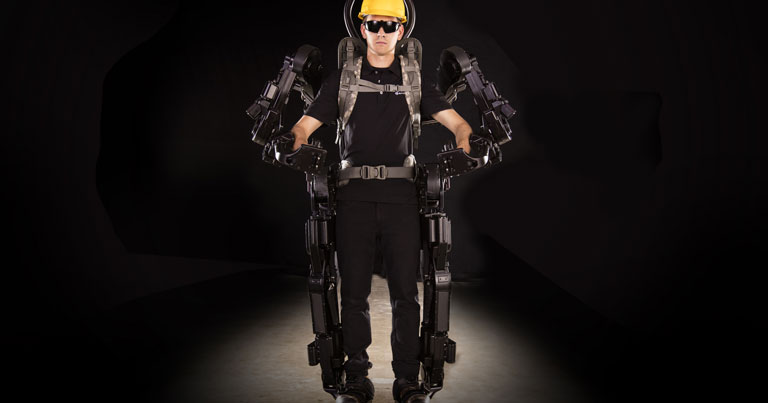 Delta Air Lines has become an initial member of the Exoskeleton Technical Advisory Group (X-TAG) that will work on strategies to bring full-body, powered industrial exoskeleton systems to the workforce. Led by Sarcos Robotics, other X-TAG members include Bechtel, BMW, Caterpillar, GE, Schlumberger, and additional leading companies representing aviation, construction, heavy machinery and utilities.
"There is no greater responsibility we have than to keep our people and our customers safe," said Gil West, Chief Operating Officer, Delta Air Lines. "This X-TAG is an innovative opportunity to think about how fitting our employees with wearable robotics can build on our strong personal safety culture and further protect our people from injury by giving them an additional layer of strength and protection."
Sarcos exoskeleton systems are energetically autonomous and highly dexterous. Intuitive to operate and easy to put on and take off, the exoskeleton operator bears none of the weight of the robot or the payload carried by the robot.
Ben Wolff, Chairman and CEO of Sarcos Robotics, commented: "The opportunity to deploy powered, full-body industrial exoskeletons that reduce injury and dramatically enhance human strength, endurance and precision is more proximate than most people realise. Top innovators, thought leaders and industry experts across key industries have joined with us to create the safest, most productive and cost-effective workforce in the world and provide us with industry and safety requirements guidance to ensure we meet industry needs in advance of commercial deployment."