What can the air transport industry learn from Formula 1? Well, the simple answer is: far more than you might ever have imagined. A year on from the announcement of a collaboration between McLaren Applied Technologies and Deloitte, who have teamed up to build data-driven business products for a variety of industries, and ahead of their joint presentation at FTE Europe 2018 (6-8 June, Dublin), FTE paid a visit to the McLaren Technology Centre in Woking, UK, to find out how this unique relationship can benefit airports, airlines and their partners.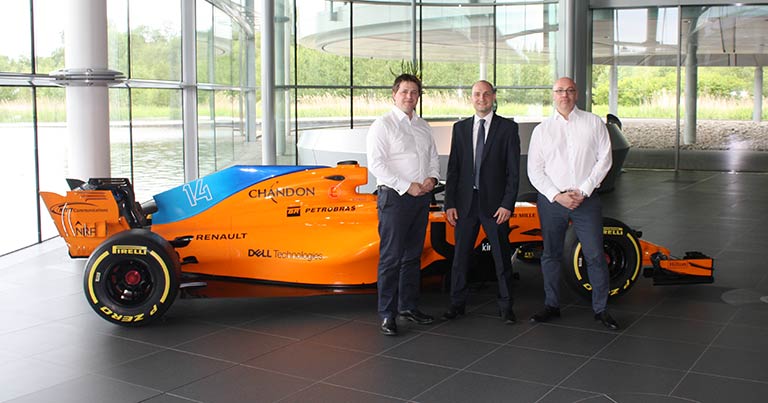 McLaren, which is best known for its Formula 1 and automotive businesses, is keen to share its expertise in engineering, design, sensors, simulations, data and analytics to help organisations in other verticals realise efficiencies and enhance operational performance. "We're particularly focusing on where there's a dynamic environment, a constantly changing picture and where there are people within businesses or operations that have to tackle the task of understanding that picture, see the way forward, and make the right operational decisions," explained Jim Newton, Global Market Development Director, McLaren Applied Technologies. "This is all about helping people make better decisions more often and using technology to support that decision making process."
Martin Bowman, Director, Aviation Technology, Deloitte, added: "At the start (of the collaboration) it wasn't a case of saying we must go into this market or that market, but as soon as we announced this we felt there must be potential for this within the aviation industry.
"Aviation is a great industry, it's a very dynamic industry, but it's not always the most joined up. Organisations tend to exist in data siloes, when actually there is a lot of potential if this can feed into a central hub and provide a bigger picture. The McLaren ethos is about looking at that overall performance and establishing how they can drive that overall performance, so there is massive potential in aviation. The ability to use these technologies to run millions of simulations, often in real time, in order to take a data driven approach to making decisions will allow a step change in thinking."
Comparing F1 with aviation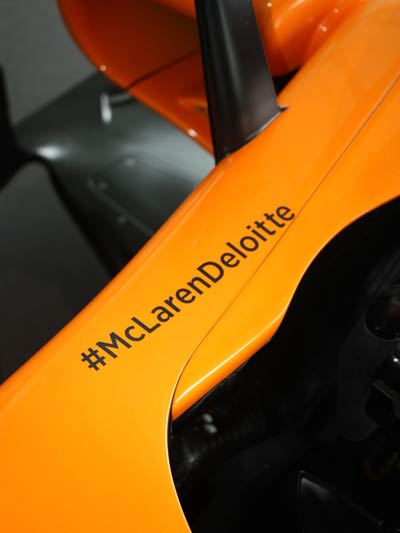 To date, McLaren Applied Technologies and Deloitte have created three proof of concepts for products, two of which are for stakeholders in the air transport sector. The collaboration has grabbed attention partly because of the intriguing parallels between F1 and aviation.
As Newton told FTE: "The evolution of the F1 race is highly dynamic… you have to manage and navigate your way through a Formula 1 race just as you have to manage and navigate your way through the day at an airport to reach the best possible outcome. Each industry is highly regulated, the rules change on a continual basis and they're both safety critical.
"Within the Formula 1 environment we still have to innovate at pace. We have to think about how you set up and operate within that regulated, safety critical, dynamic environment and yet still deliver high-paced innovation and critical operations. This also applies to aviation; similar pressures are on the people involved in the two worlds."
Deloitte's Bowman added: "There are a number of parallels but we've never approached this as a straightforward technology transfer. What we have tried to do is identify where the high-performance culture and approaches that are used in terms of the technology, the people and the processes are relevant to aviation. We're trying to take that cultural mindset and export it into aviation."
The benefits of a closed loop system
Newton explained that the McLaren Formula 1 team reaps the benefits of a "closed loop system" in which the window between races – which can be as little as one week long – is used to analyse the latest performance using data tools, identify what could have been done better, learn from the internal approach and that of the team's competitors, and rapidly implement upgrades that can make a positive difference in time for the next race weekend.
Bowman explained how this approach could be applied to aviation: "It's fair to say in aviation – looking across the industry at airports, air traffic and airlines – there isn't a closed loop system. In aviation, we start the day with a plan and we execute that plan to the best of our ability using the knowledge, skills and experience of the individuals. If it's a challenging day, which can happen, we get to the end of the day, wipe the sweat from our brow, say 'that was really, really tough', and then we press the reset button and do the same thing all over again.
"There isn't a closed loop system; there isn't a formal review process where we analyse what happened, what decisions were made and whether any different decisions would have driven a better outcome. Therefore, we don't feed that back into the process so that when the event happens again in future, we are delivering with the best possible outcome in mind."
Big data vs Small, important data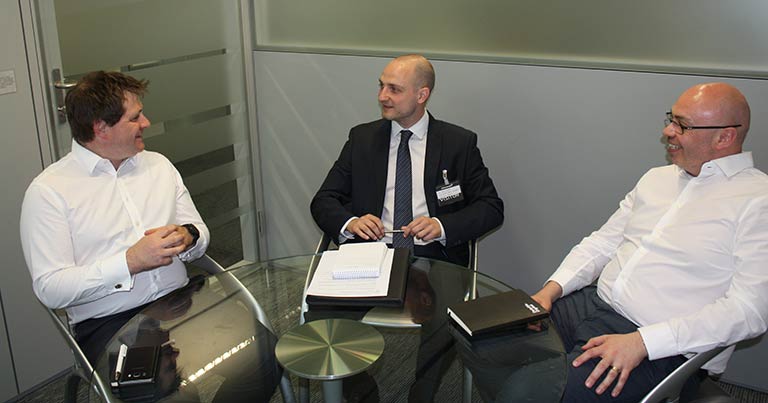 Both Newton and Bowman suggested that in order for the air transport industry to achieve meaningful change, a shift in mindset is necessary. One such area that this applies to is how to make use of the vast amount of data available. "Quite often, people come to us and ask if we can help them collect more data, and more often than not the answer is not about collecting more data but understanding what the important data is. People talk a lot about big data; we prefer small, important data, and the right data," Newton stated.
Recognising that data and technology can support, not replace, the human decision making process is also important. "The principle we work to in F1 is we look to deliver decision making at the point of most expertise and provide those people with the intelligence to support those decisions," Newton continued. "When I say expertise, I mean it. Not the point of most perceived seniority."
Building on this, Bowman said it is important to avoid the "hippo" scenario, in which the highest paid person's opinion is the one that ultimately counts. "You don't want the hippo taking the decision!" Bowman said. Instead, the decision making process should lie with the people with the most expertise.
In order to realise the potential offered by engineering, design, sensors, simulations, data and analytics, greater collaboration between air transport industry stakeholders is essential, Newton added. "There's only so far this industry, or any other industry, can go by optimising things on individual bases. The next big step in performance is probably available where those previously separate worlds start working together, sharing performance data, sharing what's likely to happen in the future, sharing their plans and learnings and ways of working in a much more open and collaborative manner. That should be good for everyone, right through to the passenger."
Jim Newton, Global Market Development Director, McLaren Applied Technologies and Martin Bowman, Director, Aviation Technology, Deloitte will deliver a joint keynote address at Future Travel Experience Europe 2018, which will take place at the RDS in Dublin from 6-8 June 2018. In this presentation, McLaren and Deloitte will explore how predictive analytics, sensor technologies and IOT, blended with Formula 1 thinking, are being applied by leading airlines, airports and other industry stakeholders, to improve aircraft turnaround, OTP and on-the-day operations.