Digital transformation has become a hot topic in the air transport industry and in recent years, to achieve a competitive edge, major industry players have turned to startups as a source of inspiration.
FTE spoke to Bonny Simi, President of JetBlue Technology Ventures, and Henry Chen Weinstein, CEO of Cockpit Innovation, to discuss the importance of startups and how they can help airlines and their partners realise the full potential of digital transformation.
JetBlue Technology Ventures: "Innovating from the outside in"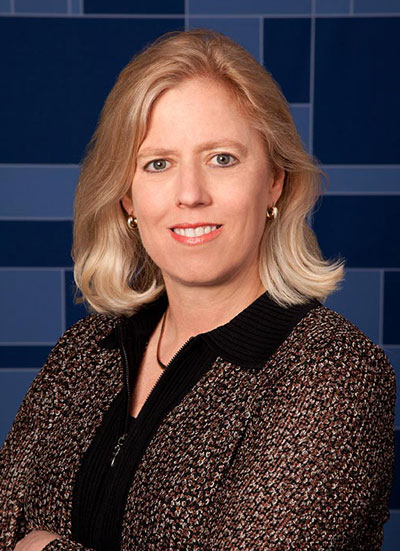 It has been more than two years since JetBlue expanded its scope and tapped into the startup ecosystem via JetBlue Technology Ventures, its wholly owned subsidiary tasked with the mission of investing, incubating and partnering with early stage startups at the intersection of technology and travel. "For me personally, and the team, we are honoured and excited to work for such an innovative airline like JetBlue and then to have such amazing leadership support all the way up to the board of directors to ensure that JetBlue remains an innovative airline," explains Bonny Simi, President, JetBlue Technology Ventures.
Indeed, innovation is in JetBlue's DNA. The low-cost carrier boasts live TV onboard its flights, high-speed Wi-Fi, and a genuine customer-centric approach. So, taking on the challenge to work with the next generation of potentially game-changing companies was a natural progression to fuel more innovation at JetBlue.
"In this day and age, technology is evolving so fast and you can't do everything internally," Simi continues. "You have to have innovation from the outside in. That's not to say that there isn't great innovation happening inside of JetBlue ­– there is – but to truly capture the full universe of innovation you have to consider what's happening in the startup ecosystem. To have the mandate to engage with that is just career defining for me, exciting for my team, and I think it really foretells a great future for JetBlue."
JetBlue Technology Ventures, a member of the FTE Startup Hub, currently has 18 progressive startups in its portfolio. Among some of the highlights are Gladly, an omnichannel customer service platform, Flyr, a next generation revenue management platform which uses machine learning, artificial intelligence and big data, and Climacell, which provides the most accurate real-time weather prognosis.
Simi says she expects a number of startups to be added to the portfolio in the coming months and reveals to FTE that JetBlue Technology Ventures will be announcing an exciting development at the FTE Europe & FTE Ancillary 2018 show, which will take place in Dublin from 6-8 June. "For those airlines that want to have a presence in Silicon Valley and want to actually put people in Silicon Valley and learn from us and do what we do, JetBlue Technology Ventures is building out an international innovation ecosystem. If they want to be part of it, we'll be sharing more details at FTE Europe & Ancillary," she says.
Cockpit Innovation: Building a major startup ecosystem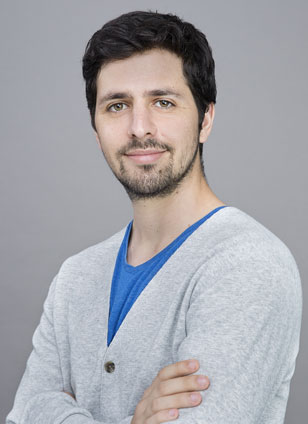 As one of the first industry ventures supporting and investing in entrepreneurs with disruptive technologies in digital travel, aviation and aerospace, Cockpit Innovation's main motivation is to "bridge the gap between the industry and the startups that are trying to reinvent the industry".
Henry Chen Weinstein, CEO of Cockpit Innovation, says: "We are partners to our startups, rather than a typical investor that is just there for the potential return. We work with startups to achieve meaningful traction through our unique value proposition, being an industry player."
Indeed, Cockpit Innovation started as a subsidiary of Israeli airline El Al and has been expanding its reach by forging partnerships with leading industry players. "As opposed to a typical corporate venture fund, which usually serves the client's company goals, we are trying to build an ecosystem that is bigger than what we started with through our partnerships with the likes of Boeing, Lufthansa Systems and JetBlue.
"These will help us to tap into new sectors and into new markets of the air travel value chain, and to serve our initial goal to bridge our industry and the startups that are trying to reinvent it. Our biggest achievement lies in our ability to actually build that bridge between the startups and our industry."
Weinstein adds: "This is an ongoing process. We are always looking hard to find partners and forward-thinkers, who have a similar mind-set to ours so that we can grow that ecosystem."
Challenges: "Startups are not just another off-the-shelf product"
The number of companies in the aviation industry either launching their own venture funds of partnering with incubators, accelerators or investment funds is steadily rising, so it is essential for the industry to share experiences. Weinstein emphasises three main points that industry players must understand in order to collaborate with startups.
"It's about finding what really fits your bubble," he says. "The first thing that industry players must have is a clear understanding of the opportunity and what they want to gain from it. Essentially, it is about understanding which partners they want to go after and who they should work with. For us, we not only provide access to opportunities, but we also provide support in categorising these opportunities.
"Secondly, it's about building the support structure to do that, to develop the understanding that it's not just another project that you are going to run. A startup is not just another off-the-shelf product that companies are used to working with; they take a long time to sign upon and execute. And finally, if you want to innovate, you need to remember that innovation is risky. The main risk in the process, in fact, is the ability to act very, very fast."
As for startups hoping to engage with airlines and the wider industry, Simi places importance on being pro-active. This year, JetBlue Technology Ventures has again teamed up with FTE to launch three Start-up Competitions and Showcases to help discover the most innovative concepts or products that can significantly enhance the passenger experience or ancillary revenues. "Certainly applying for competitions is very important, like the ones that we do with FTE," she says. "We read every single one of those applications."
She also says that spending some time in Silicon Valley is a must for startups that aren't based there and adds: "The next thing for startups is finding that first customer. Getting revenue in the door is so important. Those startups that want to get their product perfect before they go to market will end up never going to market. If you get it out there as a prototype and build upon that, that's very important."
Future Travel Experience has launched the FTE Startup Hub to make it as easy as possible for corporate organisations (such as airlines and airports) to engage with the best startups and scaleups in the air transport industry. To find out more, visit the FTE Startup Hub website.