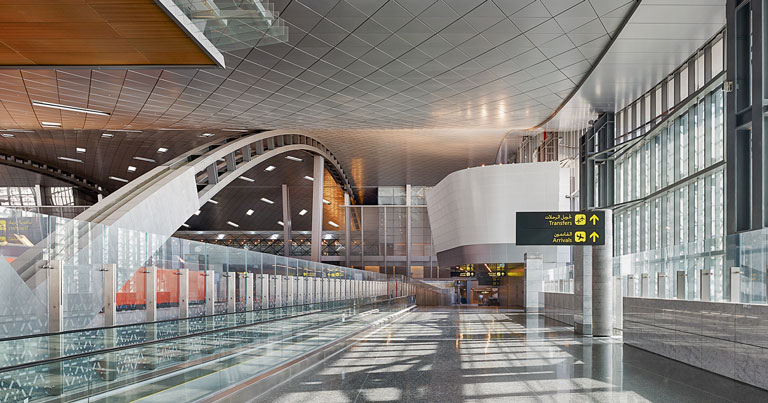 Hamad International Airport (HIA) has increased security screening capacity and reduced queuing time in its transfer areas as part of its commitment to providing a seamless transfer experience for passengers and maintaining high standards of security. The airport has also further improved customer service in the transfer areas.
HIA has recently opened two additional transfer points, bringing the total number to four separate transfer areas, spread across the north and south points of the terminal, reducing walking times to transfer areas for passengers and increasing its overall security screening capacity.
With its latest initiative, HIA can now ensure at least 95% of its transfer passengers queue for under five minutes. The airport exceeded this mark during April, when 99.5% of the more than one million transfer passengers were screened in under five minutes.
To further enhance customer satisfaction in the transfers areas, a new customer service and security training package has been introduced. The airport has had 500 of its staff undergo an extensive, six-week training programme in order to ensure high safety and security standards are met while simultaneously providing exceptional customer service. The screening is being conducted by the HIA Security team in close cooperation with the Ministry of Interior and Qatar's Civil Aviation Authority.
Passengers are also being given the opportunity to share their customer satisfaction feedback. Out of the one million customers screened in March, 90% per cent of the customers rated their experience as either good or excellent.
Brigadier Essa Arar, Director of Airport Security Department, said: "We are constantly trying to improve the security processes at the airport to make it more efficient and customer friendly. This is a great combined effort by HIA, Qatar Civil Aviation Authority and the Ministry of Interior to improve the experience of passengers travelling through the State of Qatar. We will continue to work together to achieve excellence in security in Qatar's award-winning airport."
Saeed Yousef Al-Sulaiti, Vice President of Airport Security at HIA, added: "At HIA, our goal is to ensure that our facilities and services provide our passengers with a hassle-free journey. This can only be achieved when we tackle key issues that passengers have, such as long waiting times and queues."