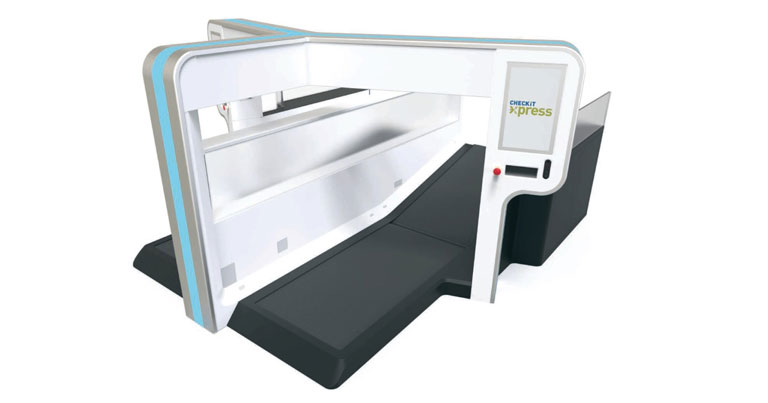 Vancouver International Airport's (YVR) innovation team, Innovative Travel Solutions (ITS), together with Glidepath have installed the first CHECKITXPRESS self-service bag drop unit at YVR.
With the summer months approaching and traffic at the airport expected to increase, the airport is on track to serve 29 million passengers annually by 2020. Innovative technologies such as CHECKITXPRESS will enable YVR to support this growth by improving the speed and ease of passenger and bag movement.
Glidepath and ITS applied ergonomic design principles by lowering the profile of the conveyor to four inches off the floor and creating durable ramps to wheel bags onto the conveyor. This allows CHECKITXPRESS to be accessible from multiple sides, offering a user-friendly bag-drop and creating a simpler experience for passengers.
Additionally, CHECKITXPRESS takes up less space in an airport terminal and helps alleviate congestion in the bag drop area.
"We strive to deliver an outstanding experience for every traveller that comes through YVR," said Craig Richmond, President and CEO, Vancouver Airport Authority. "This is an exciting time for us and offering solutions that are more accessible, efficient and intuitive enables us to prioritise speed and ease of movement for everyone, which improves overall traveller satisfaction. We're excited to be launching CHECKITXPRESS at YVR today as a major step forward in becoming a world class sustainable hub airport."
Through its innovative camera technology and first-time read-rates on baggage, YVR and Glidepath say CHECKITXPRESS achieves quicker customer processing times, with no agent intervention or assistance required. This results in a cost-effective solution to reducing passenger wait times, while taking pressure off essential airport personnel.
Following the installation of the first CHECKITXPRESS at YVR, ITS and Glidepath will roll out more units in the airport over the course of the year. The team is also hoping to expand CHECKITXPRESS to other airports around the world.