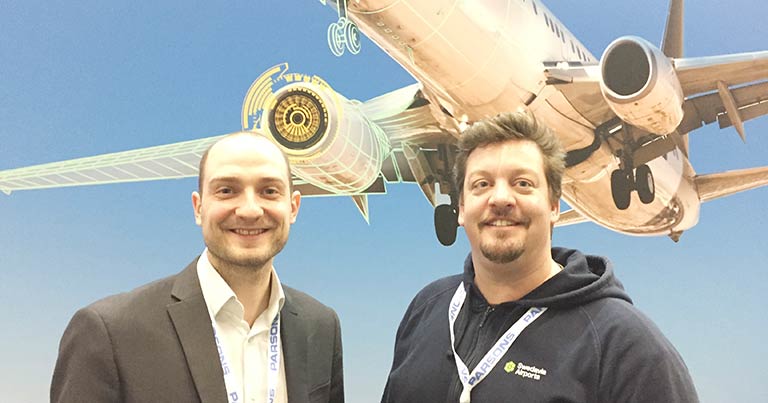 Like many airport operators, Swedavia is placing a strong emphasis on innovation. However, rather than creating a dedicated innovation lab under the Swedavia umbrella, every effort is being made to instil a culture of innovation throughout the entire organisation.
"My job is to support our business developers," Mats Berglind, Digital Innovation Manager at Swedavia, tells FTE. "If there is something that needs to be solved, I might help them to formulate the concepts, or if they see a product that they want to know more about, I help them with the proof of concepts."
Offering insight into how this process works in practice, Berglind continues: "I usually sit down and try to understand what exactly they want to test, what they want to learn, what is their main desired outcome from this." These goals can vary from trying to understand how passengers will react to a new kiosk, for instance, to establishing how co-workers might respond to the introduction of new technology. In all cases, establishing if the business case is sound and what the return on investment will look like is an important part of the process.
"Function factories"
Berglind, who will lead an interactive innovation-focused workshop at FTE Europe 2018 (6-8 June, Dublin), makes multiple references to "function factories", which is Swedavia's name for these short-term, innovation-focused proof of concepts. "This term sums up our way of learning things about new technologies, new products and how to solve a problem," he explains.
Recent projects include exploring the viability of cabin baggage measurement devices, dedicated self-tagging kiosks and new concepts to help address the fact that an increasing number of arriving passengers are using ride hailing apps such as Uber.
"All in all, we have done around 20 function factories so far and our goal going forward is to do one per month," Berglind tells FTE. He also says it is important that each of these function factories is undertaken quickly and does not drag on for a number of months. "We try to keep them very short, from a couple of days to a couple of weeks. The absolute maximum is two months but we don't want to do them for that long."
Explaining the thinking behind this, he continues: "What our business developers want is the insight. They don't want the full solution. They want enough data to take the next step, which might be to start public procurement or to align the data with their bigger strategy. They want to do that as soon as possible so we support that going forward, including with the data that we generated from the short proof of concept."
No plans for a standalone innovation lab
Looking ahead, Berglind says that creating a standalone innovation lab "is not our philosophy at all". "We want to be an integrated part of the company," he says. "We're going to have a new head of innovation starting soon and we want to have an innovation culture at Swedavia that is not separated in a lab on the side. We want to have that integrated into the whole company."
The innovation team already has the support of the Swedavia senior management team and work is now ongoing to implement the culture of innovation throughout the organisation. While this is happening, Berglind and his colleagues will be pressing ahead with their next round of function factories.