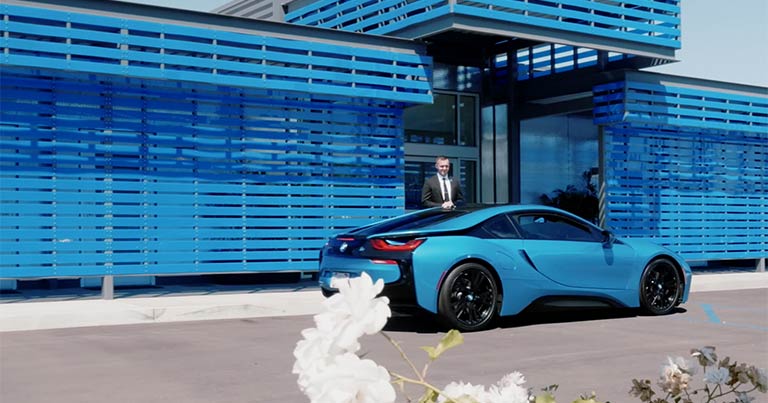 United Airlines and The Private Suite have announced a new partnership, offering the airline's customers access to a private terminal at Los Angeles International Airport (LAX).
Travellers who have access will enjoy private and personalised check-in and baggage handling as well as private screening by Transportation Security Administration and U.S. Customs and Border Protection officers. United customers using the new terminal will be driven across the airfield in BMW 7-Series sedans directly to their aircraft. The United-branded lounge at the new terminal includes individual suites and restrooms and features a full bar and top-tier food service.
Access to The Private Suite, which is owned by Gavin de Becker & Associates, will be included in certain business-class fares. Annual membership usually costs $4,500 plus a one-off fee for each use but United has negotiated a preferential rate for use of the exclusive service.
The Private Suite experience will initially be available through select corporate travel booking desks and travel agents, and later available for purchase on united.com or through the United app as part of a premium cabin ticket fare.
United customers flying to or from New York/Newark; Aspen, Colorado; Hawaii; London Heathrow; Los Cabos, Mexico; Melbourne and Sydney, Australia; Shanghai; Singapore; and Tokyo Narita who purchase this service will have access to the exclusive co-branded lounge at The Private Suite's terminal on the LAX airfield. Those arriving from overseas will be met at the aircraft and escorted to private customs and immigration processing. A Private Suite logistics team of eight people is assigned to each booking to help ensure a seamless airport experience without traffic, lines or wait time.
"We are excited to offer this new experience for our customers who are seeking additional efficiency, comfort, privacy and the ultimate service during their travels," said Janet Lamkin, President, California, for United Airlines. "The partnership with The Private Suite affords our customers the opportunity to enjoy a one-of-a-kind experience that makes travel through LAX the best in class."