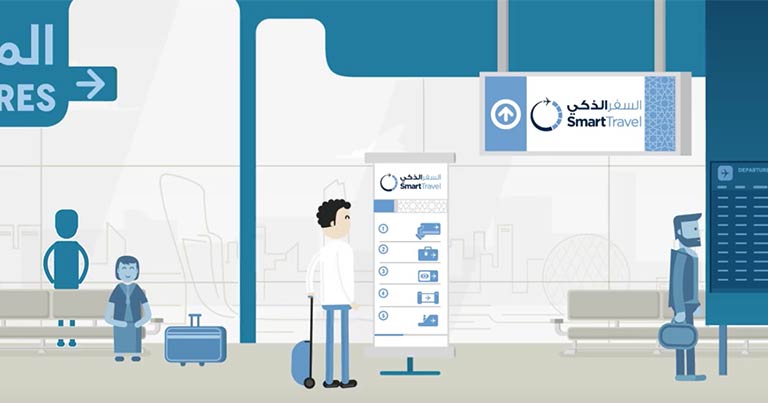 Abu Dhabi International Airport has rolled out a number of initiatives to help improve the passenger experience across the airport this summer.
In collaboration with the Department of Culture and Tourism – Abu Dhabi, Etihad Airways and the General Directorate of Residence and Foreigners Affairs – Abu Dhabi, a new transit visa counter has been introduced at the airport to grant both transit and arriving passenger visas within 30 minutes.
The new service is located in the Terminal 3 transit area and facilitates activation of the new four-day transit visa for all nationalities travelling through the airport, and inclusive of all of other types of transit visas available. This is in support of Abu Dhabi's ongoing efforts to attract more visitors to the capital of the United Arab Emirates.
The airport is also leveraging the BizTweet social media service to provide passengers with real-time flight updates to their Twitter and Facebook accounts. This provides the latest flight information, including gate departure and arrival times, for all international flights. Travellers can register for flight updates via the Abu Dhabi International Airport website to receive updates on Facebook or Twitter from @auhflights.
For football fans, a FIFA Fan Zone is in place in the airport so passengers can watch the World Cup matches while waiting for their flights.