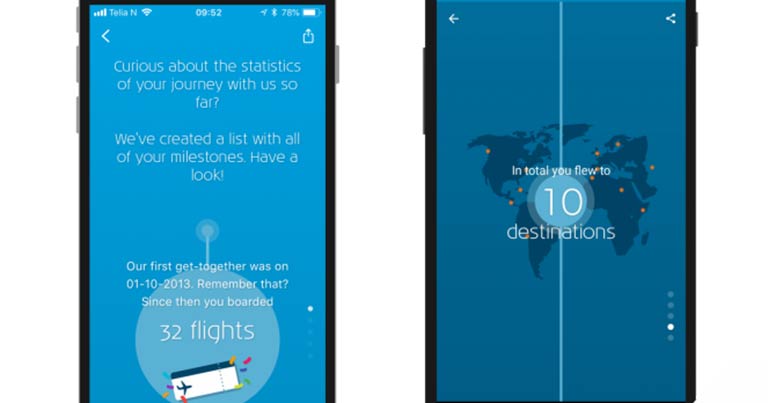 KLM Royal Dutch Airlines has introduced a selection of new features to its app. Version 9.6 of KLM's mobile app contains revamped flight status updates and using their flight number, passengers can get up-to-date flight information, such as the latest departure and arrival times.
If a flight from Schiphol is severely delayed, app users can now activate a digital snack or meal voucher themselves. The app also offers the possibility to rebook your flight yourself.
Using the KLM app, passengers to the United States who qualify for TSA PreCheck can now enter their Known Traveller Number, allowing them to pass the security checkpoint in the US more quickly.
The carrier has also introduced the "Milestones" feature. This allows customers to see how often, for how long, and to which destinations they have flown with KLM in their profile, and they can share their personal flight history easily with family and friends through social media.
According to KLM, its app has more than 100,000 active users each day.