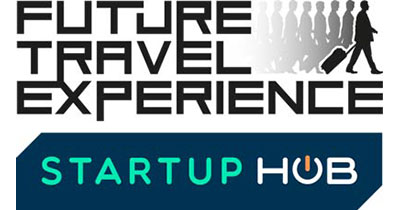 Airport Authority Hong Kong (AAHK) has joined the FTE Startup Hub as the latest Corporate Partner. AAHK joins the likes of JetBlue Technology Ventures and Gatwick Airport as a member of the pioneering startup-focused platform.
The FTE Startup Hub has been developed to make it as easy as possible for corporate innovators and startups/scaleups in the air transport sector to connect with one another, engage in meaningful discussions, and lay the foundations for future collaboration.
It consists of three core pillars: a comprehensive online repository of the most relevant startups/scaleups in the air transport sector; FTE Startup Hub Live Days, which include startup pitch sessions and one-to-one meetings between Corporate Partners and startups/scaleups; and the Corporate Partners Innovation Network, which promotes year-round knowledge-sharing between members.
Alex Kwan, Executive Director, Engineering & Technology, AAHK, said: "At Hong Kong International Airport (HKIA), we are committed to leveraging the latest technologies to create a hassle-free airport experience for worldwide passengers. Through joining the FTE Startup Hub, we hope to bring the latest innovation ideas to HKIA, and connect with creative minds from around the world in shaping the future travel experience."
Ryan Ghee, Head of Strategy, Engagement & Content, Future Travel Experience, commented: "Airport Authority Hong Kong has a very strong track record when it comes to innovation and we are delighted that they have selected the FTE Startup Hub to support their ongoing efforts in the startup space.
"The FTE Startup Hub's network of Corporate Partners now spans three continents – Asia, Europe and North America – and we are delighted that AAHK has chosen to become our first Corporate Partner in the Asia region. We look forward to welcoming the AAHK team to the next FTE Startup Hub Live Days in Las Vegas and Singapore later this year."
For Corporate Partners, such as airlines, airports, established industry suppliers and various other organisations, membership of the FTE Startup Hub comes with a number of benefits, including access to the industry's leading online repository of the most relevant startups and scaleups; entry to dedicated FTE Startup Hub Live Days; complimentary delegate passes to FTE's acclaimed conferences and expos; and access to a unique ecosystem of like-minded Corporate Partners.
Startups and scaleups can list their company profile on the online FTE Startup Hub repository for free and also have complimentary access to a number of additional benefits. These include entry to FTE Startup Hub pitch competitions; access to a network of Corporate Partners and other startups/scaleups; and entry to FTE Startup Hub Live Days which are attended by startups, scaleups and Corporate Partners from around the world.