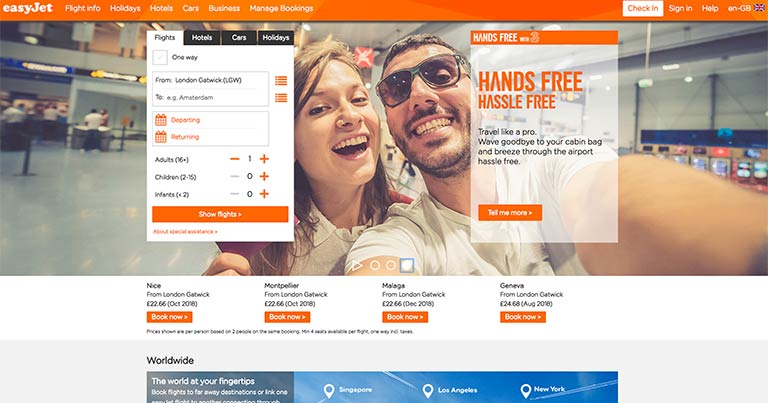 easyJet has revealed plans to use data to improve the passenger experience, customer loyalty, operational efficiency and revenues.
The low-cost carrier's first Chief Data Officer, Luca Zuccoli, will join from Experian this month and that has sparked a recruitment drive for 28 new data scientists.
Like most airlines, easyJet has been using data for a number of years but the new positions will more than double the number of data scientists currently working for the carrier and bring them together in one department.
Johan Lundgren, CEO of easyJet, explained: "easyJet is already digitally advanced in both its contact with customers and across its operations. Since our launch more than two decades ago we have always looked to cutting edge technology to continually improve the airline and our customers' experience of it, from reducing fares to improving schedules and making sure they can eat what they want onboard.
"Luca and his team will give even greater focus and weight to the airline's use of this data to create insights which will improve the customer proposition, drive revenue and reduce cost so that we can truly be the most data driven airline in the world."
Areas of focus for the data science team will range from improving the flight schedule to ensure it best meets passenger demand and driving customer loyalty to using the vast number of searches each year on easyJet.com to better understand and provide for customer demand.