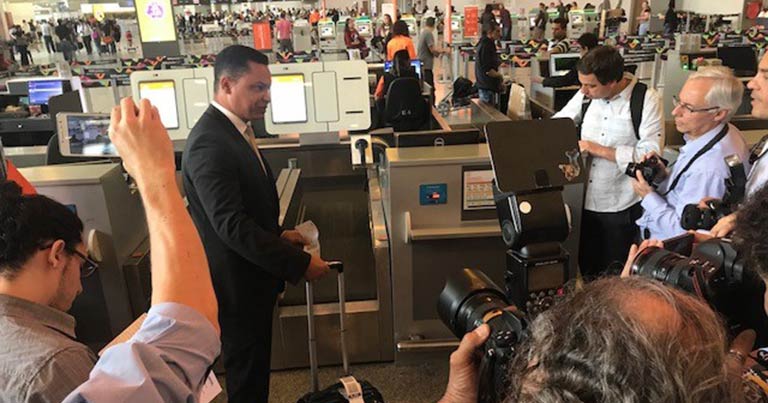 Brazilian airline GOL is introducing self-service bag-drop technology at two of the country's airports. Passengers can now use SITA's Scan&Fly technology to check in their bags when flying domestically from Rio de Janeiro International Airport and will soon also be able to do so at São Paulo-Guarulhos International Airport.
Sergio Quito, Vice President of GOL Operations, said: "GOL has always pioneered the use of innovative processes. Self-service is important for us because it improves the customer experience and helps streamline our operations. SITA's self bag-drop technology provides what we look for – it is fast, reliable and easy to use."
SITA is retro-fitting the self-service bag drop units at each airport. According to SITA, passengers will be able to use them to check in their baggage in just 40 seconds. As well as the units themselves, SITA has also provided consultancy to develop the optimised processes in both airports, integrating the solution into the airline's and airports' infrastructures.
Elbson Quadros, SITA Vice President, Latin America, said: "Our goal is to use technology to improve the passenger experience and to make airline and airport operations more efficient. Our self bag-drop solution does exactly that. We are proud to have GOL as the first airline to adopt this technology in Latin America."