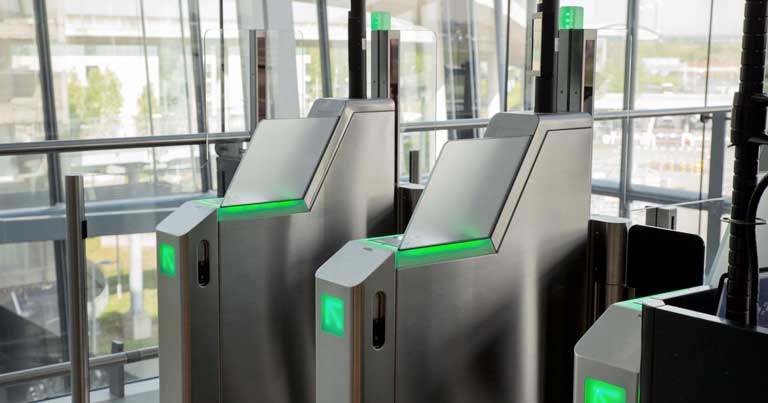 Heathrow Airport has announced plans for a full-scale roll out of new biometrics services from summer 2019. The technology will streamline the passenger journey through Heathrow from check-in to take-off, and is expected to reduce the average passenger's journey time through the airport by up to a third.
The biometric solution uses facial recognition technology at check-in, bag drops, security lanes and boarding gates to create a seamless experience for passengers travelling through the airport. The £50 million project is part of a wider programme of investment to streamline passenger journeys and once complete will mean that Heathrow will have the world's largest deployment of biometric products in an airport.
The long-term aim of the technology will be for passengers to be able to walk through the airport without breaking their stride. Passengers have already been trialling new services in live operation throughout 2018 and feedback has been positive.
Heathrow has already begun using biometric e-gates in some stages of the passenger journey, including on entry to the UK at the border. The technology is also used for domestic journeys through the airport, but this will be the first time that Heathrow will use the technology at every stage of the departing passenger's journey. The project also has the potential to allow for greater personalisation of passenger services, which is especially useful for passengers requiring additional assistance.
"As our passenger numbers continue to grow, we must look for innovative ways to make it easier and quicker for them to travel through Heathrow with choice, whilst keeping our airport secure," Jonathan Coen, Customer Relations and Service Director, Heathrow Airport, said. "Biometrics are key to helping us do that and we are really excited about the biggest roll out of this equipment at any UK airport.
"With this technology we'll be able to offer passengers choice on how they travel through our airport, with colleagues on hand to guide passengers that require it. Biometric technology has been well received by our passengers so far and we're looking forward to working with our colleagues and the airline community as part of our ongoing transformation at Heathrow, with a focus on enhancing passenger experience."