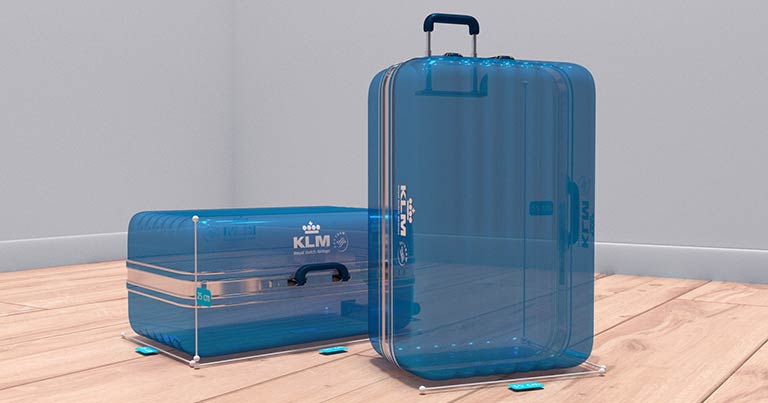 KLM passengers can now use an augmented reality (AR) tool on Facebook's Messenger to check if their hand luggage fits within the permitted size limitations.
The service is available for iPhone users (6s or above) in KLM's Messenger. KLM's AR hand baggage checker uses a transparent, virtual KLM suitcase that is overlaid on a passenger's actual suitcase to determine whether the dimensions are suitable for the overhead storage compartments. A few weeks ago, the service was launched in the KLM iOS app.
"By offering the AR hand baggage check in Messenger, KLM is again taking a next step in terms of digital service provision," said Pieter Groeneveld, Senior Vice President Digital Air France-KLM.
"With this service, passengers can see at a glance whether their hand baggage is of the correct size. By offering this service in Messenger, it's now available for every KLM passenger at the airport, en route or at home. We also continue to be pioneers of innovation in our passengers' best interests."