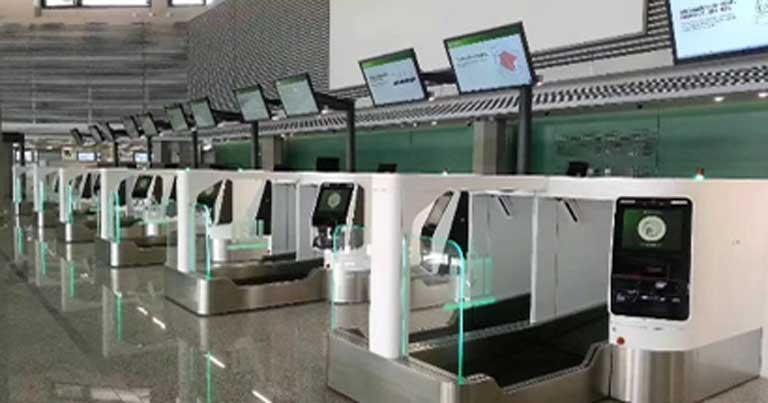 Shanghai Hongqiao International Airport's renewed Terminal 1 will reopen on 15 October and will be equipped with 18 ICM Series 7 Auto Bag Drop (ABD) units for Spring Airlines. This is part of a larger renewal project for Building B in Terminal 1.
The ABD units will present passengers with a much simpler and faster process for checking-in their bags. Hongqiao Airport is the first in China to install ICM's self-service bag drop solution.
Richard Dinkelmann, CEO of ICM Group, said: "We're incredibly proud to see ICM's world leading self-service bag drop technology in China, one of the fastest growing markets in the world.
"Hongqiao is a breakthrough order for ICM, not only because it's our first in China, but also our first with a Chinese airline – Spring Airlines. We look forward to rolling out many more systems throughout mainland China in the future."
Visitors to the free-to-attend FTE Asia EXPO 2018 (13-14 November, Singapore) will be able to demo ICM's Auto Bag Drop solutions in the exhibition.