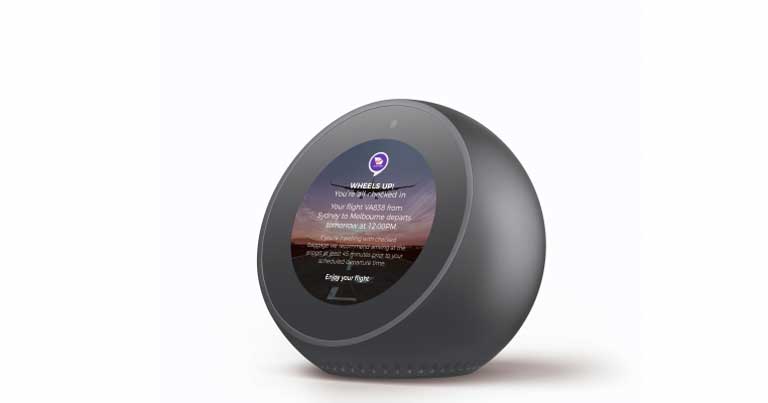 Virgin Australia has become the first airline outside of North America to launch voice check-in through Amazon Alexa, allowing passengers to check-in for their flight with the power of their voice.
Passengers who have linked their Velocity membership to Alexa can now say "Alexa, ask Virgin Australia to check me in". Guests will then be sent their boarding passes to a nominated mobile number.
Virgin Australia Chief Information Officer, Cameron Stone, said: "Since Amazon Echo and Alexa-enabled devices launched in Australia, Virgin Australia has been exploring new ways to make it easier for our customers to travel with us through emerging technology.
"Allowing our passengers to check-in for their flight with Amazon Alexa is a very exciting addition to our existing skill in the Alexa Skills Store. Using technology to streamline the customer journey is a huge priority for us and we look forward to announcing some new initiatives in this space in the near future."
In addition to the new voice check-in capability, the Virgin Australia Alexa Skill expands the information available to passengers who have linked their Velocity accounts. Customers can now obtain their flight departure time, Velocity number, flight number and booking reference, for instance.