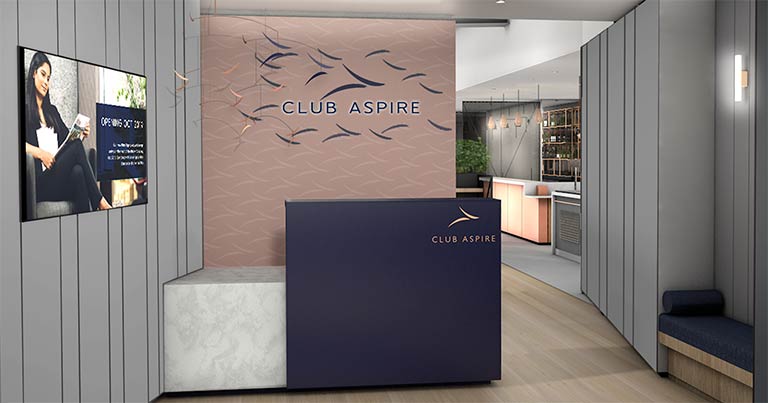 The Airport Lounge Development (ALD) and Swissport partnership has announced that it will be bringing the Club Aspire brand to Gatwick Airport's South Terminal, opening a new lounge in early 2019. This will be the third Club Aspire lounge to launch in the UK, following the opening of those at Gatwick North Terminal and Heathrow Terminal 3 in 2018 and 2016, respectively.
Not only will the launch provide passengers travelling through Gatwick South with an additional choice for where they spend their time in the terminal, but also help to enhance their pre-flight experience. Inspired by London's urban chic, the Club Aspire lounge will offer 130 travellers a space to relax, recharge and refresh ahead of their journey.
The lounge will be split into three main zones: a business area with workstations; a quiet lounge and rest area with a view of the runway; and a dining area next to the servery and bar.
Travellers will have access to a seasonal self-serve buffet selection of hot and cold food; an extensive range of non-alcoholic and alcoholic drinks; charging points; complimentary newspapers and magazines; and unlimited WiFi.
The Club Aspire lounge will be open to Priority Pass, LoungeKey, Lounge Pass, Executivelounges.com and retail customers. It will be located airside, on the upper level and accessed through an exclusive entrance walkway.