Bryan Thompson joined Abu Dhabi Airports as Chief Executive Officer in August 2018 at a remarkable time for the airport. With preparations for the opening of the new Midfield Terminal Building (MTB) underway, Thompson speaks to FTE about this truly "transformational project".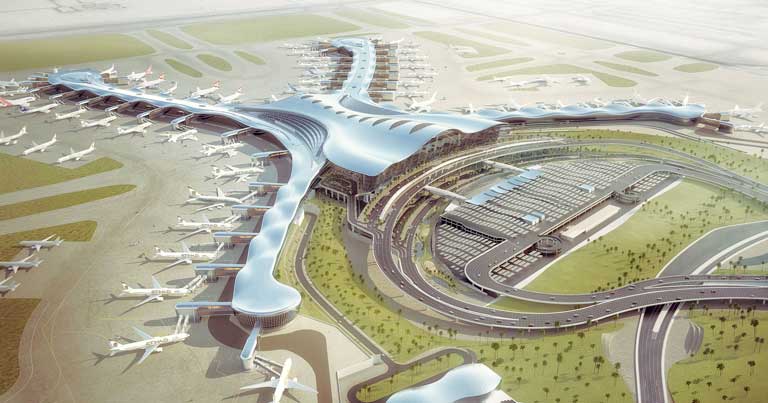 Over the last few decades, the emirate of Abu Dhabi has undergone a significant transformation in economic growth. An abundance of oil and natural gas reserves have placed Abu Dhabi as a major competitor on the global stage. And while recognising the success of the oil sector, Abu Dhabi and the United Arab Emirates are also committed to diversifying the region's economy with travel and tourism prioritised as key areas of activity for bolstering sustainable economic development.
Abu Dhabi Airports has, indeed, become one of the main pillars of the development of the national economy. Abu Dhabi Airport's 2018 traffic reached 16.4 million passengers in September, with this number expected to grow to nearly 22 million by the end of the year.
To facilitate this development and growth, Abu Dhabi Airports has invested heavily in airport infrastructure in recent years. Projected to increase Abu Dhabi's maximum capacity to over 50 million passengers per year, the Midfield Terminal Building (MTB) development is the centrepiece of this multi-billion dollar investment programme.
"These developments will enable a significant boost in economic contributions from the travel and tourism sector," says Bryan Thompson, CEO of Abu Dhabi Airports. "It is a truly transformational project, not only as an architectural landmark, but also from an operations perspective. It introduces new, expanded capacity for the capital airport, allowing for more business and growth opportunities."
Seamless passenger experience and smooth operations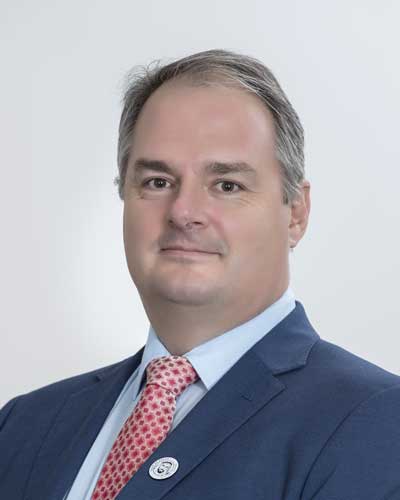 Thompson joined Abu Dhabi Airports as Chief Executive Officer in August and brings more than 25 years of industry experience, having worked in various roles including operations, commercial, and property development. Most recently, Thompson served as the Senior Vice President Development at Dubai Airports. "This role now allows me to bring these experiences into one combination that will hopefully serve the future of the capital gateway," he says.
Thompson and his team have adopted an approach largely centred on providing a seamless passenger experience and smooth operations across all terminals. "We seek to embody the renowned Arabian hospitality by providing the millions of passengers who travel through our five airports with a seamless experience, tailored to their individual needs, while ensuring that we maintain the highest standards in safe and secure operations."
Future innovations
With the MTB gearing towards completion, there is now a big focus on developing a digital strategy that will further enhance the traveller experience.
Thompson explains that Abu Dhabi Airports is looking into future innovations and ideas to ensure it introduces smart technologies that will surpass what it previously implemented at AUH in 2016 as smart travel solutions, and deliver an unforgettable experience to passengers.
"Our vision is to become the world's leading airports group, and we are continuously working toward this goal through delivering excellence across customer service, operations and training through our Gulf Centre for Aviation Studies. Moving into 2019, our focus on the Midfield Terminal Building will naturally increase as we draw the operational readiness and testing phases to a close."
Mark your diary for FTE EMEA 2019! Future Travel Experience has rebranded its European show as Future Travel Experience EMEA (Europe, Middle East & Africa), which will take place in Istanbul on 18-20 June 2019. The show will be co-located with FTE Ancillary and The New Airport Show Istanbul, which will commemorate the recent opening of the new Istanbul Airport mega-hub.
Find out more about Future Travel Experience EMEA 2019