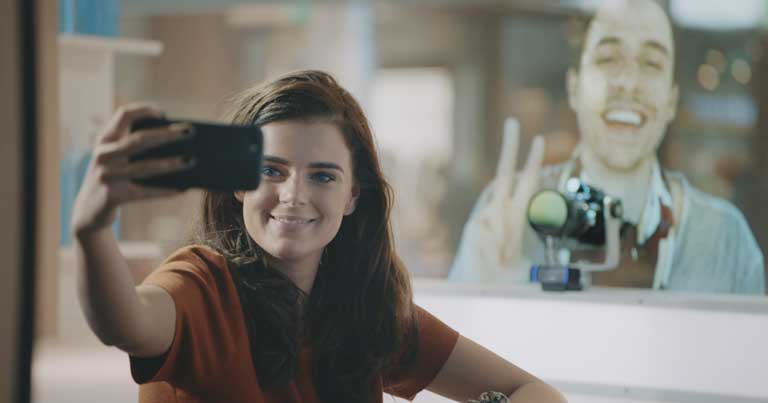 KLM has launched a new "Take-Off Tips" campaign, allowing passengers to exchange tips face-to-face through a live hologram. Using a live connection, customers can chat with a hologram of their counterparts, looking at each other directly.
Passengers at airports in Amsterdam, Oslo and Rio de Janeiro can use the service to share local travel tips and cultural insights.
Natascha van Roode, Head of KLM Marketing Communication, says: "In our industry it is such a joy to be able to bring people together time and time again, we rejoice this in our latest campaign themes and "take off tips" is no exception.
"We continuously strive to find means to enable contact between customers including new technologies to create memorable experiences."
The hologram bar connects people in real time by projecting them into the airport on the other side of the world.