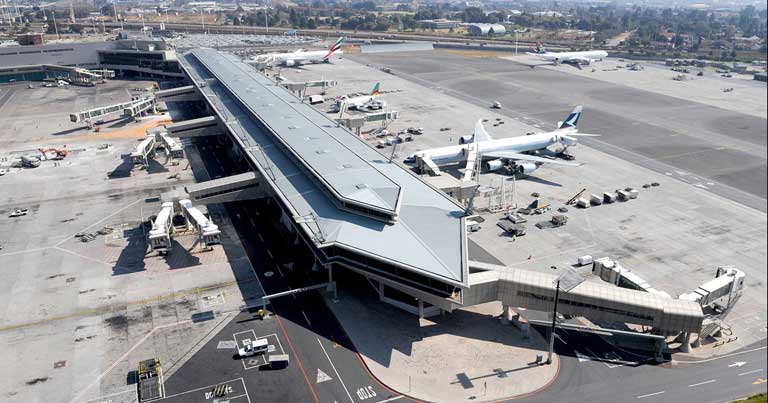 African tourism has a massive potential for growth, and aviation, naturally, will be an instrumental force in the development of the market. Indeed, according to IATA's 20-year passenger forecast, the African aviation market is expected to grow by 5.9% annually up to 2036.
Airports Company South Africa (ACSA), operator of the airports of Bram Fischer International, Port Elizabeth International, Upington International, East London, George, Kimberley, and the three main international gateways O.R. Tambo International, Cape Town International and King Shaka International, plays a significant role in the region's economic growth, transformation and socio-economic development.
In 2018, the nine airports facilitated a total of 41 million passengers, driven by its three major airports. Moreover, the airports generated R9.5 billion ($666m) for South Africa's economy.
2018 also marked a historical year for the company, which celebrated 25 years of operation. To prepare for the future, ACSA embarked on a new strategy in 2015 to be "the most sought-after business partner in the world for provision of airports management solutions by 2025". At the core of this vision is the company's Technical Services and Solutions Division (TSS) – a department that focuses on facilitating development and adopting innovative solutions to improve operational efficiency and enhance the passenger experience.
"Decades of experience in developing and running airports has enabled us to generate revenue from an entirely new source in the form of our Technical Services and Solutions Division," explains Fundi Sithebe, Chief Operations Officer, Airports Company South Africa.
She continued: "Our Technical Services and Solutions Division keeps the company abreast of global technical advances and trends through its information management centre."
Implementation of successful airport projects during the years, such as the King Shaka International Airport, completed in time to facilitate tens of thousands of people attending the FIFA 2010 World Cup, is what inspired the launch of the TSS as a consulting service to other airports in addition to the services it provides to its nine airports. And that, Sithebe explains, marked the beginning of the TSS. Structured in four functional areas – Technical Research and Development; Advisory Services; Project and Portfolio Management; and Enterprise Project Management Office, the TSS has since provided technical and operational advisory on Kotoka International Airport in Ghana, São Paulo Guarulhos International Airport in Brazil and the African airports in Liberia, Rwanda and Zambia. In South Africa, TSS provides services to Mthatha and Oribi airports, which are not owned by Airports Company South Africa.
"Run, develop, grow"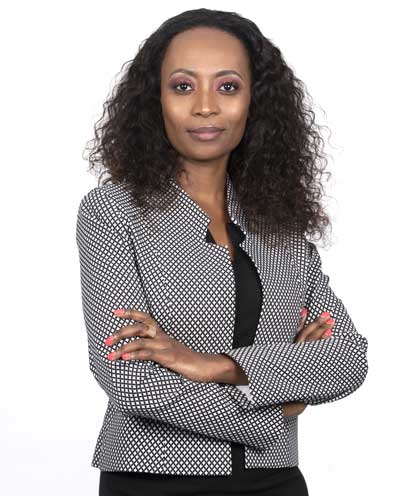 "The next 25 years in the life of Airports Company South Africa will be built on the foundations of our "run, develop, grow" strategy," shares Sithebe.
She explains that all three of these strategic pillars will require additional world-class airport infrastructure, which will be driven by the TSS' expertise. "Airports Company South Africa is a major role player in the implementation of the government's National Transport Master Plan 2050. This master plan is essential to creating the foundation for economic growth for decades to come."
At the heart of this vision is digitalisation. The company has embarked on a R2 billion ($150m) digitalisation strategy to enable it to achieve its strategic objectives by leveraging technology. ACSA will focus on four digital dimensions of passenger processing, business intelligence and analytics, social and mobile technology, and digital infrastructure.
Among some of the projects that the company has implemented to improve passenger processing are the trial of smart security lanes, designed to detect security threats at O.R. Tambo International Airport; self-service check-in kiosks, self-boarding e-gates and baggage drops; digital information and navigation to support passengers seeking information; and common use terminal equipment to provide access to airport information from one digital interface. Responding to the growing demand for mobile and digital solutions, the airport has also increased the coverage of free Wi-Fi at its airports, providing more bandwidth per passenger.
This year, the company is planning to implement smart security lanes at its O.R. Tambo, Cape Town and King Shaka airports, while it will also strongly focus on the implementation of biometric technology and data analytics to gain insight into customer preferences to help improve the airport service and enable personalised commercial offerings.
While rapid advances in technology represent an opportunity for operational efficiency and passenger experience, the aviation industry continues to be highly exposed to a threat of business disruption and cyber-crime. To address this, ACSA has developed an IT security strategy to strengthen its IT skills and governance to ensure a secure and sustainable digital environment.
The next few years will, indeed, be key for the development of the company, while it continues to maintain its competitive edge on the African continent and grows its vision to become a global player within the aviation space. "Key to this success will be our ability and agility to adapt to changing conditions and at the same time ensuring that our people are strategic assets that drive innovation and sustainability for our success," Sithebe adds. "We are confident that the major infrastructure projects the company is about to undertake will extend our leadership for another 25 years."