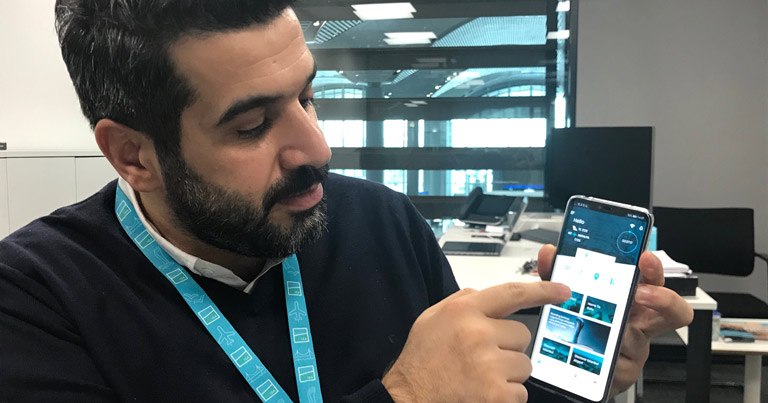 Istanbul Airport has unveiled its new mobile app which aims to provide a "stress-free" experience for passengers. The app offers passengers various features, such as real-time journey information, indoor navigation, access to Wi-Fi, information on shops and food & beverage outlets, as well as detailed information on transport options.
The app is available both on the App Store and Google Play. By logging on, visitors to the airport can also use the "Free Wi-Fi" service.
Developed by İGA Systems, infrastructure and IT provider for the new mega-hub, some of the other tech-enabled features expected to be seen in the terminal include fast track systems, smart parking systems, new generation loyalty management systems, lost and found software, and an apron card application portal, among others.
In a previous statement, Ersin İnankul, General Manager of İGA Systems, said: "We have developed a whole range of software for Istanbul Airport from mobile applications to boost passenger satisfaction and airport security systems, to an airline messaging platform and a joint decision-making system.
"We are also working on current technological systems such as the first airport data centre in the world, the first virtual tower application in Turkey, domestic robots and unmanned passenger transfer vehicles. The domestic and national technologies we develop here are poised to set an example for all airports in the world."
İGA Airport Operations has announced that the new Istanbul Airport will become fully operational on 3 March 2019 and will initially be able to accommodate 90 million passengers a year, eventually rising to 200 million following all stages of construction.