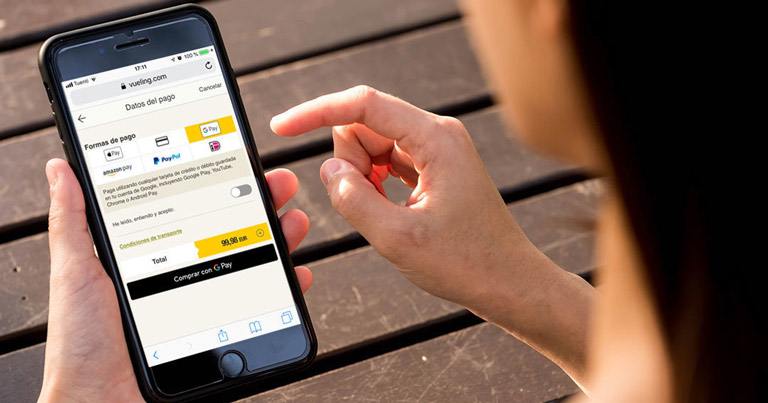 "Innovation is happening in every corner of Vueling," says Simone van Neerven, Head of Innovation at the Spanish airline. Indeed, the low-cost carrier has an impressive track record of introducing creative new solutions to drive the passenger experience forward. As van Neerven explains: "We were the first airline in the world to launch Google Pay, and we introduced WhatsApp as a new channel. We have tested new technologies such as biometric boarding, bag tracking and eye tracking. We have created a lot of energy around innovation in the company. And we have a lot of fun."
Vueling, which is part of the International Airlines Group (IAG), recently presented one of the most strategic projects it has ever undertaken to drive its ambitions of becoming Europe's number one airline for customer service in the low-cost segment by 2023. Named 'Vueling For You', the project is a part of the airline's NEXT transformation programme, and is truly customer-centric. The airline has taken upon the task to review all key phases involving the customer – from booking and transit to the airport (pre-flight phase); to the onboard experience (inflight phase); and customer service (post-flight phase).
The airline's vision of providing the best possible customer experience has, however, been disrupted by significant obstacles due to a variety of external factors affecting its day-to-day operations, especially in the peak summer season, such as ATC strikes, congested air space and bad weather. These challenges have inevitably had a knock-on effect on the overall customer experience.
To tackle this, Vueling, and the IAG group in general, are relying strongly on innovative solutions. Van Neerven explains that Vueling's data team is working with technology, such as artificial intelligence (AI), to create more robust flight schedules to help the crew with decision-making in cases of disruption, while the IT team is proving truly agile and is able to quickly deliver new solutions. She adds: "We now have a development centre in Barcelona and Zaragoza. Within the IAG group our IT team performs the best, so we are also developing solutions for Level, IAG's newly introduced airline."
Experimenting with new tech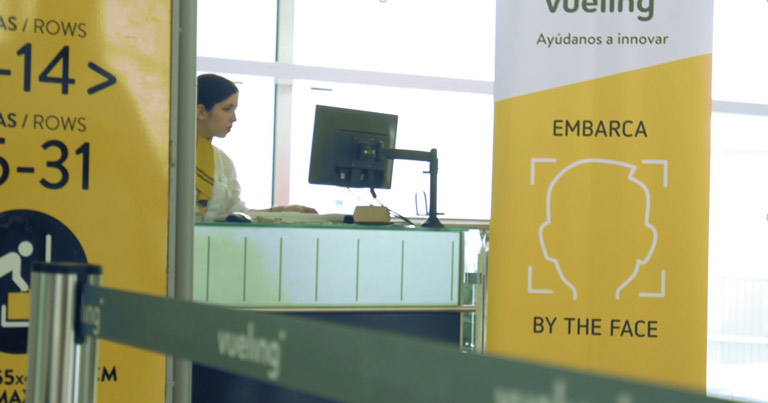 Vueling has already developed myriad initiatives to reduce the negative impact of such external factors and improve the passenger experience both on the ground and in the air. For instance, last year, the airline embraced Amazon Echo and Alexa to provide passengers with up-to-date information about their flights. When quizzed on the future of the technology, van Neerven comments: "We are exploring how it can support our customer care team. But these new channels are still very experimental, so it will need some time for our customers to start using it heavily. Also, the technology needs to mature. The other day I read an article about a baby that said "Alexa" as his first word. No doubt voice will be big, the question is when and for what cases."
Since she joined the Vueling team in April 2018, van Neerven has introduced human centred design – an approach that starts with the customer and ends with innovative solutions that are tailor-made to suit their needs. She explains: "We do a lot of customer research. Not only interviews, but we also observe human behaviour to really understand our customers' pains and needs. With human centred design, we come up with better solutions for our customers and the approach stimulates collaboration within the company. I am very happy with the first results and I will grow this capability in 2019."
Speaking from her own personal experience, she adds: "Also, I fly about a hundred times a year. A lot of the time I fly with Vueling, so I can see where we can still improve and our crews also have lots of great ideas. By flying with other airlines I see what others do better and where we can improve. I often say to my team that we have to steal like an artist!"
Facial recognition is another area of focus for the airline, which last year trialled the technology on its route between Barcelona and Santander. "We are working on our vision of the future airport experience and facial recognition is definitely part of that. We are experimenting with a mobile solution, which differs from most other airlines that are also testing and implementing biometric boarding. This way we will be less dependent on airport infrastructure, which is important since we also fly to many much smaller airports and we believe in providing a consistent service to our customers.
"We are exploring all the tech trends and sometimes having a hard time to stay updated. I have some people in my team who are constantly scanning what is going on. They can also build stuff and do quick experiments to see if the tech is as promising as everybody makes you believe it is. But for me it is not only about tech. I think other ways of working, such as agile and design thinking, are also innovations."
Moreover, van Neerven also recognises the benefit of working with startups to drive innovation. "Personally, I am a strong believer in collaborations with startups – they work faster and are much more flexible. They come up with creative solutions that corporates sometimes just oversee. Or they have ideas that are outside our current core business but might have a huge future impact for us."
She continues: "But it's not only startups. We also love to work with students as interns in my lab, or by giving them a challenging assignment. The other day we let 180 MBA students from ESADE university think about the future airport experience, leading to 90 ideas. As we speak we have given Fusionpoint, a collaboration between ESADE (management), IED (Institute of Design), and UPC (Polytechnic University of Catalonia), an assignment to come up with a vision on how customers in the future will communicate with us in all touchpoints."
Ancillary revenue: "You have to do it right"
Another important factor, and certainly a major revenue driver, for any airline, especially budget airlines, is ancillary revenue. And so it is for Vueling. According to van Neerven, current trends show that customers are open to buying extra services and products. "But you have to do it right," she points out. "That means, for instance, if a flight is delayed, the booked services like a taxi need to change automatically. This sounds easy, but it's not. But I think this is the only way to go to win the hearts of our customers."
Moreover, van Neerven says that the airline will be introducing Wi-Fi on board this year, which will certainly open more opportunities. "I have great expectation of the opportunities that this can bring. How cool would it be if our customers can plan their onward journey on board, while they have some relax time and explore their destination?"
Looking ahead, van Neerven says: "We will keep on doing what we have started last year. Working in the three phases of the passenger experience at the same time proves to be powerful. Facilitating the business by solving some of the current pains ensures we keep in touch with reality and we add immediate value.
"I am a strong believer that the only way to stay relevant in the future is to collaborate with others. We are exploring interesting, maybe even surprising partnerships. I would love to make some announcements in this field in the coming year."