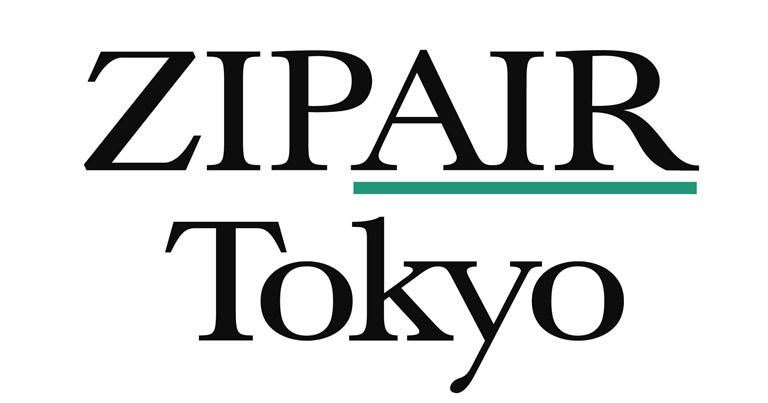 Japan Airlines (JAL) has named Japan's first medium to long-haul low-cost carrier ZIPAIR. The new carrier is expected to be launched during the summer schedule of 2020.
Preliminary called T.B.L., the company has officially changed its trade name to ZIPAIR Tokyo and has released a new company logo.
According to JAL, the name ZIPAIR Tokyo is inspired by the English word "zip", which describes speed, "such as how fast time can pass when travelling on a unique airline".
In addition, the brand name incorporates the idea of travelling to destinations in various zip codes, while aiming to create a calculated travel experience that encompasses the Japanese culture. And finally, the word Tokyo was added to the name, as the airline will be based in the city.
ZIPAIR will initially connect Narita International Airport with Bangkok Suvarnabhumi International Airport and Seoul-Incheon International Airport. The services will be operated using a Boeing 787-8 Dreamliner.