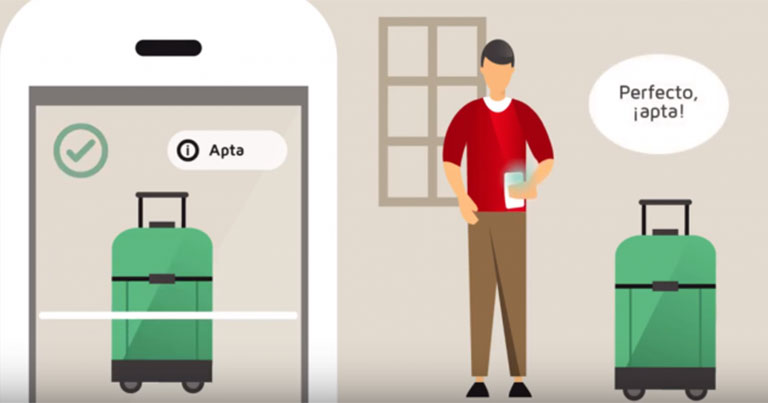 Iberia has added a new augmented reality (AR) function to its smartphone app that enables travellers to use their phones to check that the dimensions of their carry-on luggage are within the airline's limits.
After a quick scan with the phone, the app will instantly tell the customer whether the bag can be carried on board or if it must be checked-in. This function is currently available on iOS devices.
The function is the latest addition to the carrier's app, which empowers customers to more easily manage their travel.
For instance, app users have the option to block a reservation for 24 or 72 hours at a small cost, which is refunded when the ticket purchase is completed. Also, credit cards can be scanned to automatically fill the necessary fields when making a purchase, while the Press Reader tool includes 7,000 publications from around the world that can be downloaded to enjoy during a trip.
In addition, travellers can make hotel or car rental reservations using the app, and directly access personalised travel guides. The Iberia app also offers information about events and shows taking place during a stay at a destination.