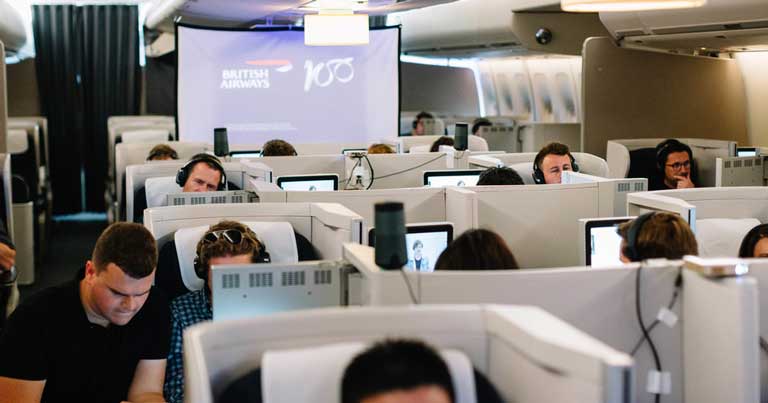 British Airways hosted a unique competition for startups on a flight between San Francisco and London Heathrow. The airline joined forces with Founders Forum, a private network of leading digital and technology entrepreneurs, to give startups the chance to pitch their ideas to a host of judges on board the flight, including BA's Chairman and CEO, Alex Cruz, and leading tech entrepreneurs, investors and CEOs.
Using BA's onboard high-speed Wi-Fi, the startups were on the ground in the UK, while a team of judges cruised at 30,000 feet on flight BA284 from San Francisco.
Following the pitches and a Q&A session, the judges chose three finalists who will pitch their idea face-to-face at an upcoming Founders Forum. Experts taking seats on the judging panel included the President of WeTransfer and GM of Robotics at Google X.
The entries were focused on air travel innovation and the ideas they presented included a solo travel app, airline inventory management using blockchain technology and a new jet engine design. The top three finalists were Pruvo, which aims to save travellers money by searching for hotel price drops secret deals; a travel insurance app Pluto; and Reynolds Aero, which focuses on building engines for flying cars using a new type of gas turbine to make Urban Air Mobility possible.
Introducing high-speed Wi-Fi on short- and long-haul fleet
Alex Cruz, Chairman and CEO of British Airways, said: "British Airways has a long-standing history of driving innovation in the aviation industry and it remains a huge focus for us this year. With the initiation of our BA2119 programme focused on fuels, customer experience and careers of the future, as well as a £6.5 billion investment designed to take British Airways to 2020 and beyond.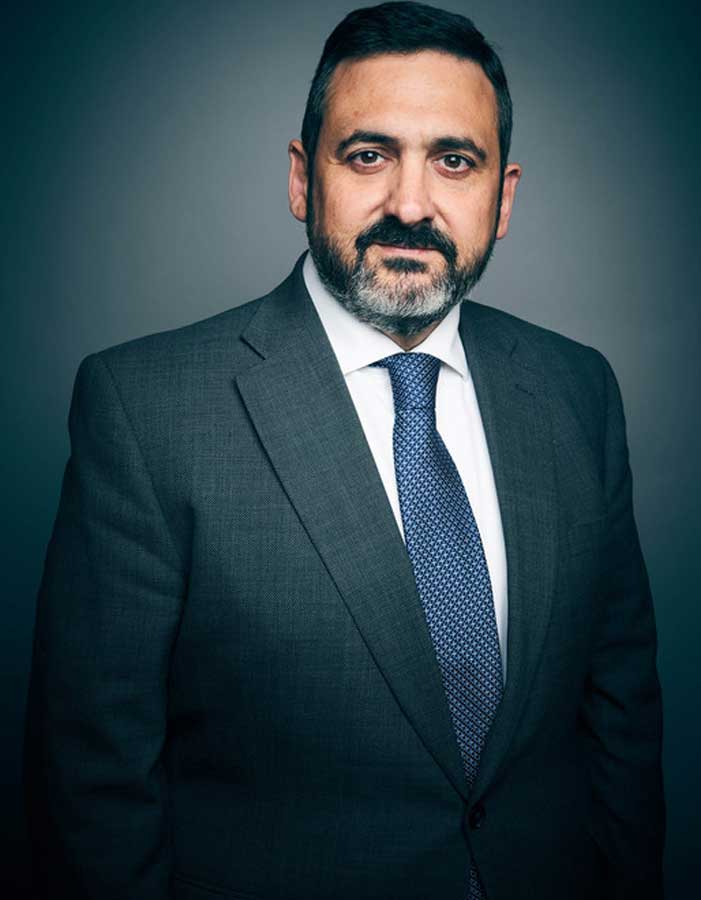 "Being able to run a pitch process between the ground and the air is something we'd have never dreamed possible, now with the introduction of high-speed Wi-Fi at 30,000 feet it's a reality. We look forward to harnessing the talent that exists globally to remain at the forefront of aviation."
The winner of Pitch on a Plane will receive 100,000 'On Business' points in British Airways' business loyalty programme (equivalent to four return flights in World Traveller Plus to New York JFK from London Heathrow), 100,000 Avios, a profile in Business Life magazine and a business meeting with Brent Hoberman, founder of lastminute.com and the Founders network.
The Pitch on a Plane competition was made possible through British Airways's high-speed Wi-Fi. The airline is currently introducing Wi-Fi for streaming on its long-haul flights with more than 50 aircraft already equipped with this service, while 80% of the airline's long-haul fleet will be fitted by the end of 2020. The airline's entire short-haul fleet will be Wi-Fi enabled by summer 2019.
Encouraging startups through Hangar 51
British Airways is also encouraging entrepreneurs and startups to submit proposals to its parent company International Airlines Group's (IAG) accelerator programme, Hangar 51. The 10-week accelerator nurtures startups with a broad range of technologies, enabling them to develop and test their products on a global scale.
Via Hangar 51, British Airways is currently working with technology startup Assaia. Its intelligent software captures on video every moment from when an aircraft arrives at the airport to its departure, helping airline workers to see the numerous tasks going on around the aircraft, such as fuelling, cleaning, baggage and catering loading and unloading, and alerting them to issues that could delay the flight's departure.
BA is also trialling driverless vehicles at Heathrow Airport to carry luggage on certain flights from Terminal 5 from baggage belts to the aircraft, speeding up the delivery of bags. The airline is also trialling a computer system which looks at flight plans, pulls up-to-the-minute data from the Global Air Traffic Control database, and suggests quicker routes – reducing delays for customers.
Moreover, BA's AI team has also designed and created machine learning algorithms to adjust the volume of fresh food being loaded onto individual flights to help meet customer demand and minimise waste.
As part of its vision for the future, Cruz has also outlined plans to utilise AI to improve the airline's operational efficiency, maintenance and to predict on board food uptake. He said: "It is important that we deliver the best service to our customers and that's why we are looking for the best people to help us. We have a big team of specialists but British Airways and IAG Digital are open to new ideas about how we can use AI to try to reduce flight delays, eliminate airport queues or create a more personalised service for our customers – providing them with relevant in-the-moment travel updates or a unique service, like reserving their favourite seat or serving their favourite meal."