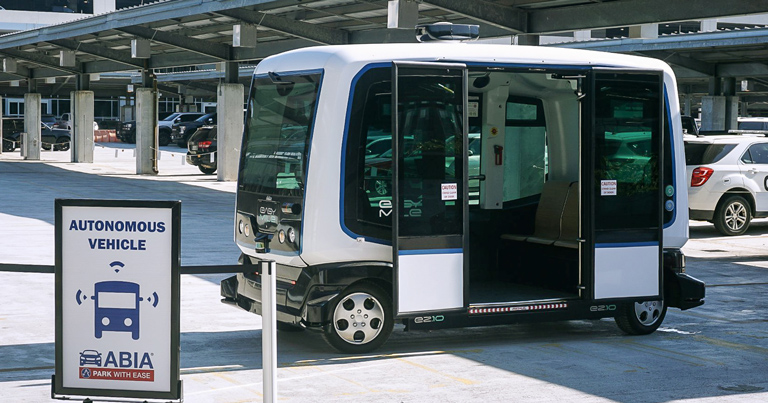 Travellers can now experience the latest in autonomous technology as part of a new pilot programme at Austin-Bergstrom International Airport (AUS).
Now in a public testing phase, the airport's Easy Mile EZ10 driverless shuttle is available to transport passengers going between the Barbara Jordan Terminal and the Rental Car Facility/Ground Transportation. Operating on the upper level of Garage 1, the electric, driverless and ADA-compliant vehicle represents another mobility alternative for transporting travellers on the airport's campus.
The shuttle's current route will take passengers from the terminal to the front of the Rental Car Facility/Ground Transportation, which is also the location for the airport's ground transportation pick-up area for taxis and ride-app services. Other route options may potentially be explored in further testing.
The shuttle seats six people with additional room for standing passengers and has a built-in automated electric access ramp for wheelchair accessibility. While the vehicle itself operates autonomously, an AUS attendant is present to assist travellers and for safety purposes during this pilot program.
Adding a green energy, mobility solution to the airport benefits both travellers and the environment and is just one of the steps AUS is taking to meet the City of Austin's Strategic Direction 2023 Health & Environment outcome.