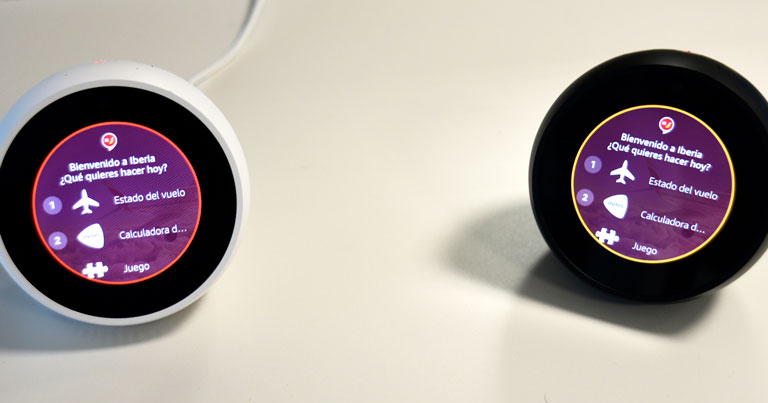 Iberia has added a new service for its Iberia Plus cardholders, who can now use Alexa to check-in for their flights.
Members of the airline's loyalty programme can activate the 'skill' on their Amazon Alexa voice-response devices in Spain and link it to their Iberia Plus profiles.
Through a voice command, Iberia Plus cardholders can find out the status of their flights and obtain boarding passes for any Iberia flight to a Schengen area destination – except the Madrid-Barcelona Puente Aéreo shuttle service – for one or all of the passengers on the booking. The boarding pass will be sent automatically to the member's email address in any of the available formats, including PDF document, QR code, or Wallet and Passbook.
This skill is additional to Iberia's existing Alexa app which provides flight information and calculates the number of Avios needed to fly on a certain route.
Gabriel Perdiguero, Iberia's Chief Transformation Officer, said: "With the new Iberia Plus skill for Alexa we are personalising our service and improving the travel experience of our most loyal customers, who can now ask Alexa to deliver their boarding passes only using their voice. It's another step forward in our strategy of going wherever our customers are and offering a new channel for checking-in their flights."
The new Alexa skill for Iberia Plus is part of the airline's digital transformation programme which includes a new 100% digital culture and experience by connecting all operations involving customers and employees, along with a new push toward innovation and the search for new business opportunities. Other recent advances include the addition of a virtual assistant on WhatsApp for requests in Spanish, a Bag on Board service, and a chatbot on the Iberia app for mobile devices and Facebook Messenger.