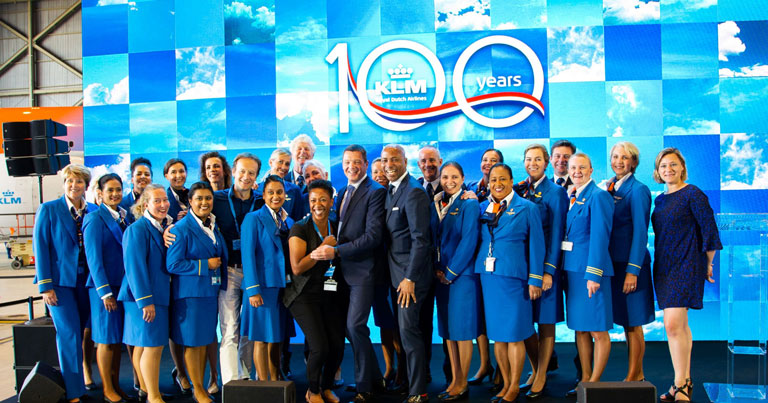 KLM Royal Dutch Airlines is the world's oldest international airline still operating under its original name. On its 100th anniversary, FTE spoke to Daan Debie, Director Engineering & Architecture, KLM Royal Dutch Airlines, who outlined how the airline has embraced innovation through its "pioneering and entrepreneurial spirit".
Indeed, KLM's vigorous digital transformation strategy is largely due to recognising and leveraging the advantages of modern technology. Debie, who will speak in the Premium Conference at FTE-APEX Asia EXPO 2019 (12-13 November, Singapore), explains: "Digital transformation does not just mean replacing paper with apps. For us it means getting the right information to the right people at the right time to enable well-informed decision-making in an increasingly complex environment, supported by digital tooling.
"Key to this is to be truly data-driven, working from a single-source-of-truth and applying cutting-edge technology and algorithms to make sense of the complex operations."
AI, machine learning and advanced optimisation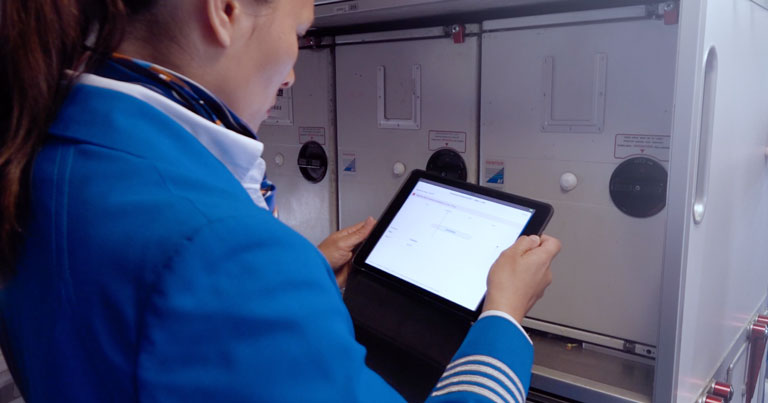 KLM is currently investing heavily in building automated decision-making tools to improve operations. In June last year, the airline embarked on a unique partnership with Boston Consulting Group (BCG) which has the potential to "revolutionise global airline operations".
The project is a result of a close collaboration between KLM Operations Decision Support and Operations frontline teams, BCG's consulting team, and members of BCG Gamma, an artificial intelligence and advanced analytics entity of data scientists, data engineers and software developers, who have developed a solution based on artificial intelligence, machine learning, and advanced optimisation that addresses all elements of the airline operations, while having a positive impact on customer experience and operating costs.
With these tools, KLM and other airlines will be able to tackle the most complex decisions pertaining to fleet, crew, ground services and network, with a focus on breaking down the typical silos across these departments. Earlier this year, Brazilian low-cost carrier GOL became the first airline customer of the KLM-BCG joint venture which will help GOL deliver better on-time performance to its customers while maintaining low costs.
Fostering an engineering culture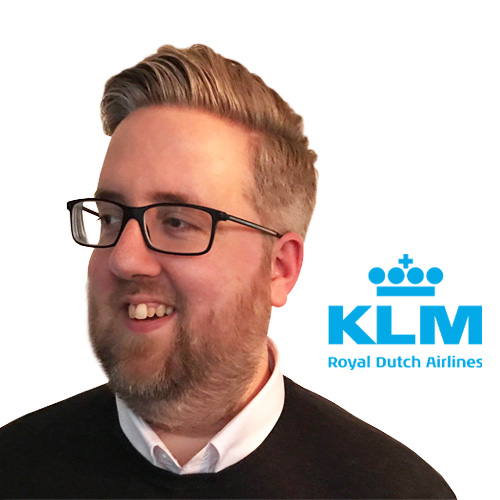 As Director Engineering & Architecture for the Department of Operations Decision Support (ODS) at KLM, Debie is responsible for creating and maintaining a cohesive overall architecture and technological vision for the products and platforms developed at ODS, but also for other clients within the partnership between KLM and BCG.
"I help teams within ODS and BCG/KLM teams at Partnership clients to build their products in accordance with the architectural vision," he explains. "Additionally, I'm responsible for ensuring that we maintain high engineering standards in our development efforts. I provide development and architecture guidelines, coach teams and participate in recruitment efforts. A major focus area is to foster an engineering culture within the department that leads to acquiring and maintaining more engineering and data science talent."
Together with his team, Debie has developed a suite of advanced optimisation tools for the Operations Control Centre to help set up robust schedules by implementing smart tail assignment, manage and solve disruptions, and help with decision-making. He points out: "This has led to huge savings in non-performance costs."
Additionally, KLM has rolled out apps to more than 18,000 members of the airline's frontline staff – from gate agents to captain and crew – to ensure they are all looking at the same information. "These apps provide the frontline staff not only with accurate real-time insights into the operation, but also gives them access to advanced predictions to see what's ahead and guide their next actions."
At the heart of its decision-making tools are KLM's data platforms based on cutting-edge big data technologies. "Our goal is to provide people tools with a single-source-of-truth to guarantee we're all looking at and acting upon the same information. To make decision in an integral way, we give each employee insight into the same possible tradeoffs built upon the same logic."
The benefits for passengers are clear too – minimising the impact of disruptions through real-time updates, reducing baggage delays and personalising information that has been provided to the customer through digital channels.
In the longer term, Debie says that deep learning is very much on the agenda. "We want to dive more into deep learning and related technologies to improve the impact of our predictive models and optimisation models. We're also looking into microservices architecture to improve decoupling across our tools. At the same time, one of the most pressing issues on our agenda is to bring the optimisers closer together in terms of decision-making. We want our optimisers to communicate with each other to ensure the best integral decision-making for our operations," he said.
This ambition to be at the forefront of innovation has defined KLM as one of the leading airlines in the past century. Looking ahead, Debie says: "We got through the first 100 years by virtue of our pioneering and entrepreneurial spirit and of course through innovation. I'm confident that this spirit will help us in the next century as well."
KLM Royal Dutch Airlines' Daan Debie will be speaking at FTE-APEX Asia EXPO, 12-13 November, Singapore, where he will discuss why the airline is heavily investing in building automated decision-making tools for its operations, what problems are being solved with those tools, and the challenges it faces in pushing innovation and adapting to a new way of working. Visit the website to find out more.