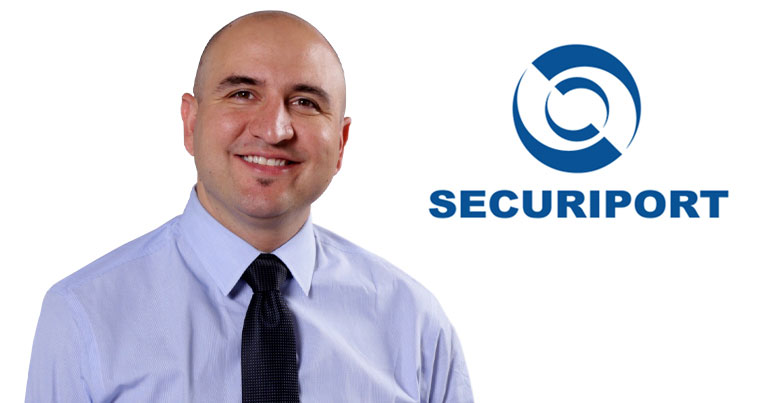 With the air transport industry keener than ever to optimise efficiency while concurrently enhancing safety and security, identification and border management are vitally important areas of focus. Rapid innovation is happening in this field and, crucially, stakeholders are increasingly willing to work together to realise improvements that will benefit airlines, airports, their partners and the travellers they serve.
"Success in our industry depends on innovation through collaboration, through integration, through diversity. Not through silos." That's the view of Marcelo Motta, Chief Technology Officer at Securiport, which recently became the FTE Innovation & Startup Hub's first Enterprise Partner.
Securiport provides full turn-key identification and modern border management solutions, using cutting edge technologies to ensure their customers can process travellers through airports securely, quickly and efficiently. Its technologies span across hardware, software, and analytics where automated electronic gates and kiosks integrate document, fingerprints, iris, and facial recognition, all feeding into deep analysis focusing on real-time identification, security clearance and deep data threat detection using artificial intelligence (AI). This integrated approach enhances the overall experience and performance of processing and assisting travellers.
As one would expect, biometrics headlines the company's list of priorities. "Biometric technologies, as well as related identity products and services, will become a vital part of everyday operations for many air industry stakeholders," Motta explained. "Looking for highly efficient, fast, accurate, comfortable, dynamic, secured, distributed, non-intrusive identification methods and technologies for the overall collective benefits of stakeholders including private, NGOs, governments and travellers is what will drive the most impact in the short term as selecting, integrating and evolving those biometric technologies represents no easy task."
On this front, there is a real need, he said, for the industry to work together while remaining competitive. "What will have the greatest impact for the coming years is to establish international agreed standards, trust on data privacy solutions for the public, legislation challenges, and multi-lateral collaboration between nations into a mature state."
Improving the passenger experience
Through its membership of the FTE Innovation & Startup Hub, Securiport plays an active role in engaging with other industry innovators, including some of the world's most forward-thinking airlines and airports.
Motta continued: "As a border management company we primarily work with government authorities and police, and consequently our industry is often forgotten when considering the ecosystem inside an airport. From the passenger experience standpoint, we've seen a huge shift in the industry where the passenger is truly being treated as a customer – the passenger experience is a hot topic from airports becoming destinations in their own right, the continuous efforts in combining technology to improve the passenger experience, to creating efficiencies."
"From our perspective, the positive effects of these efforts can quickly be forgotten if the immigration process is slow and tiresome. Think of it yourself: you've just travelled on a red eye flight; do you want to be standing in line for over an hour, just to have someone manually check your passport and, in your opinion, ask you a couple of mundane questions about the reason for your visit? My guess is no. We see the FTE Innovation & Startup Hub as a platform for Securiport to collaborate further with the industry, to explore and discover synergies, and share our skill set with our peers in the industry to determine where the technology is headed, and also understand how we can integrate our technology whilst still keeping the safety of the passengers the top priority."
Motta explained that Securiport currently has a "couple of exciting projects in the works", such as applying design thinking methodology to its existing clients, partnering with academic institutions to enhance the research behind its technology, and continuing to discuss and explore options with other hardware and software companies to bring their expertise to the air transport industry.  Notably, these projects involve working across academic, industry, and government partners to foster innovation outside of silos and create both proprietary and shared technology.
He added: "We are excited to have our own Director of Innovation, Juan Manuel Segura, speak at FTE-APEX Asia EXPO 2019 this month as we truly believe that we have the tools and services to meet not only border management but also integrate various services with the aviation sector. Our tech team jokes about "eating spreadsheets", and yes we can integrate any data set, but we would like to take it one step further whilst trying to predict the future."