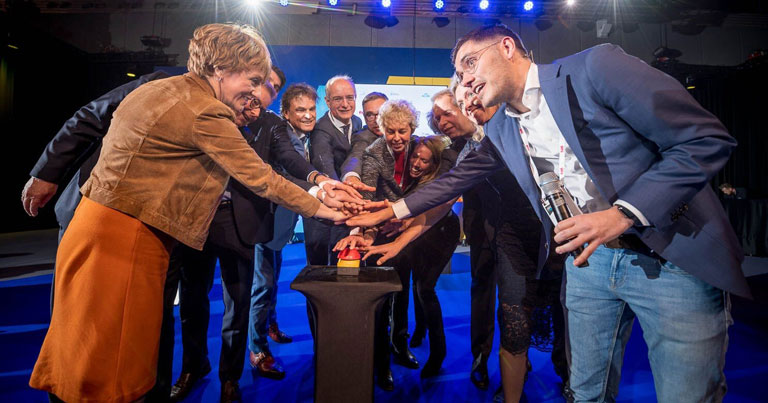 Royal Schiphol Group has announced that it has joined forces with 13 other companies including KLM and and Air Traffic Control the Netherlands (LVNL), to realise the full potential of drones and urban air mobility (UAM) and the future of air passenger transport in the Netherlands.
The partners have established Dutch Drone Delta, an alliance set to develop smart, sustainable solutions, which will launch on 1 January 2020.
Royal Schiphol Group will be working with various partners to look into the development of Urban Air Mobility – passenger transport using air taxis with vertical take-off and landing capability. This new form of mobility will have to be integrated into both air space and ground transport infrastructure.
In the first year of the project, a study will be conducted in order to assess relevant requirements and potential infrastructure locations. An assessment will also be conducted to determine how Urban Air Mobility will impact the living environment.
Henk Jan Gerzee, Chief Digital & Innovation Officer at Royal Schiphol Group, comments: "We feel it's important to participate in any promising mobility-related developments. That's why we're currently working with our partners to explore the future. We want to determine Urban Air Mobility's potential in terms of improving airport accessibility."