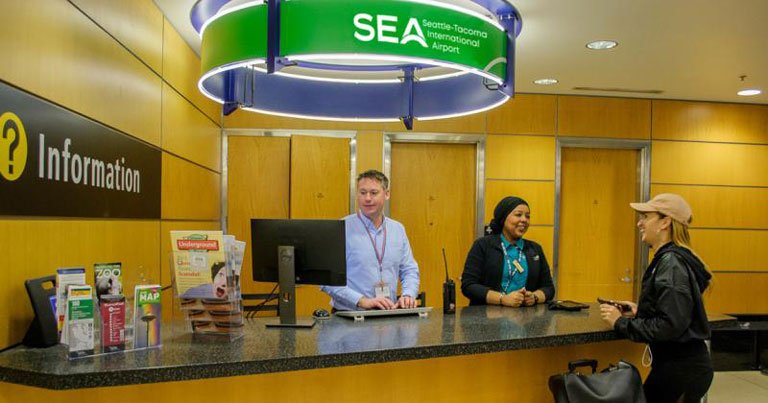 Seattle-Tacoma International Airport (SEA) has unveiled a new SEA airport brand identity and a series of improvements including new community-focused experiences, digital tools and new customer services.
As part of the airport's commitment to elevating the travel experience, a fully staffed information desk at Checkpoint 3 will be re-established and the SEA Visitor Pass, launched in 2018, will be widely promoted to encourage guests to enter the post-security side of the airport, even if they are not travelling that day.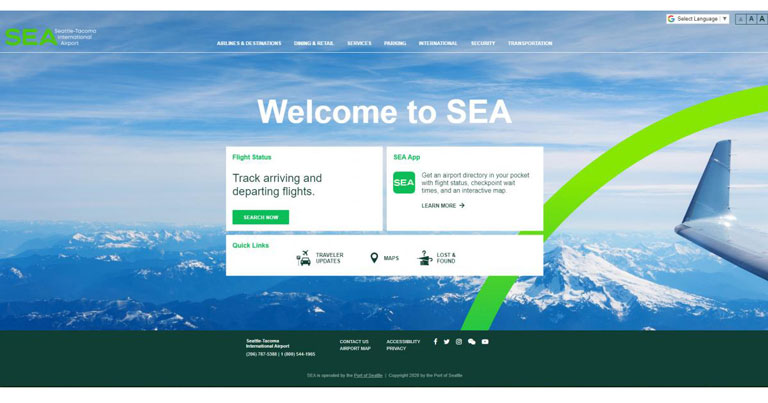 The new web landing page, flySEA.org, gives travellers easy access to information such as tracking flight arrival and departure times, checkpoint wait times and an airport interactive map.
Moreover, the completed Central Terminal will open this year with the two story seafood restaurant Salty's at SEA, BrewTop Social restaurant and an airfield viewing experience. At the International Arrivals Facility over a dozen new restaurants and shops will open throughout 2020, including Mi Casa, Capitol Hill Food Hall, and Seattle Beer Union.
"Customers deserve a consistently excellent travel experience, one that reflects their interests and demonstrates our values," said SEA Airport Managing Director Lance Lyttle. "We want SEA to celebrate and represent the originality, diversity, and beauty of the Pacific Northwest as we go into a monumental year and decade. Our new brand identity and promise also stands up for our values and makes a clear commitment to the kind of experience we intend to offer."
Port of Seattle Commissioner Ryan Calkins, added: "A thriving regional economy depends on a well-run airport and seamless connections across the globe. We are underway with the largest investments in the history of the airport. It's time to make major investments in customer service, appearance, and traveller experience that reflect the spirit of our region."