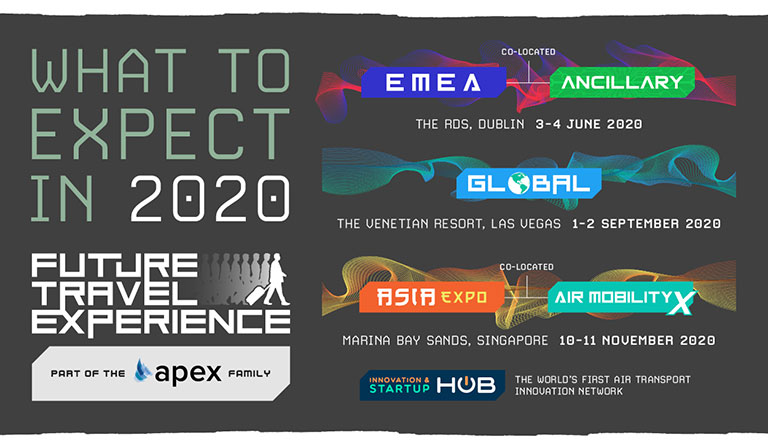 A message from Daniel Coleman, Founder and CEO, Future Travel Experience
I am extremely excited about 2020, as ever since I was a kid I dreamt of what this era would look like. Fast-forward to today and most of the things I imagined back then (with some inspiration from films like Back to the Future 2!) have now become reality – drones, AI, biometrics, avatars, robotics, tablet computers, hi-tech eyewear, video conferencing, VR, holographic 3D displays and even flying cars are pretty close now too with Hyundai and Uber's flying car prototype being showcased at the CES show in Vegas this week. This last decade saw truly fundamental changes in our world, and the reality is this next decade will move even faster, which leaves most industry stakeholders wondering what steps need to be taken now to prepare for the future. Future Travel Experience (FTE) is solely committed to helping the industry with this most important challenge that all of us must face, and succeed in.
In 2019, more than 4,000 industry executives registered to attend FTE's shows, and this year, in partnership with our friends at the Airline Passenger Experience Association (APEX), we are determined to deliver even more value to an even larger audience worldwide. To drive collaboration and advance the industry we are so passionate about in new and unique ways, it is my pleasure to welcome new voices such as Christina Cassotis, CEO at Pittsburgh International Airport and Javed Malik, Group Chief Operations Officer at AirAsia, to our Advisory Board, who will without doubt bring added diversity and progressive visions to help shape our next steps. Moreover, we are committed to broadening our focus areas and challenging the status quo on important topics such as accessibility, sustainability and air mobility also.
Landmark FTE events in 2020 – Dublin, Las Vegas & Singapore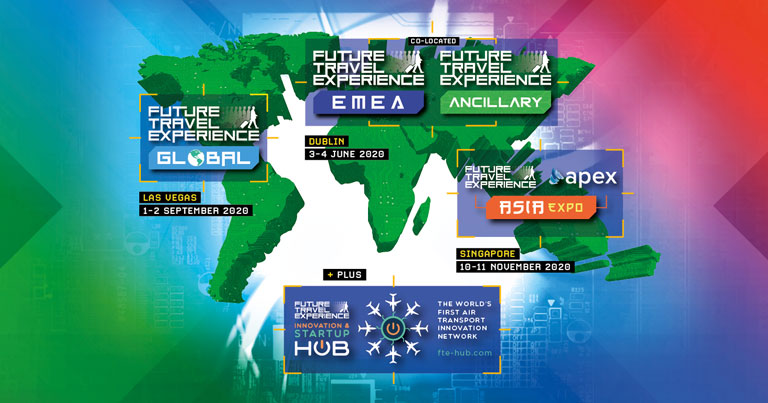 Our events are at the epicentre of our activities as always. Each one has a new website I urge you to review for comprehensive details, but in the meantime, here is a brief overview of our show plans:
Firstly the world's definitive digital airline retailing show FTE Ancillary, and the region's definitive end-to-end air transport innovation show FTE EMEA return to the Dublin RDS on 3-4 June for the long term. Through our bold "Innovate or Die" theme, we have reimagined the offering and are fired up about facilitating the region's largest and most respected air transport innovation competition, where airlines, airports, vendors, startups & individuals with a big idea will all pitch to their peers in an effort to impress our judges and the audience, whose all-important votes will dictate who wins.
Our 15th Anniversary FTE Global show will move down the Las Vegas strip to The Venetian on 1-2 September. The theme will be "Innovate to Differentiate" and the conferences will focus on a wider range of topics, including Digital, Customer Experience, Security & Biometrics, Baggage, Terminal Design, Future Airports, Inflight, New Non-Aero Models and Accessibility, while we have also expanded the exhibition floor in order to showcase even more products, solutions and services.
FTE APEX Asia EXPO is now our biggest event, but our goal is to almost double the size of the event in 2020 to satisfy market demand in the region for a trade show with true scale. We return to the world-famous Marina Bay Sands in Singapore on 10-11 November, and our theme there will be "Transforming tomorrow's journey". All of the existing popular features will return such as the co-located Onboard Hospitality Forum Asia & APEX Asia Content Market zones, but we are very excited that the show will also be home to the new FTE Air MobilityX event which will help air transport stakeholders adapt to how new air mobility solutions, such as eVTOLs and electric regional aircraft will transform the world.
The FTE Innovation & Startup Hub – Los Angeles World Airports becomes corporate member, plus additional event in Vancouver announced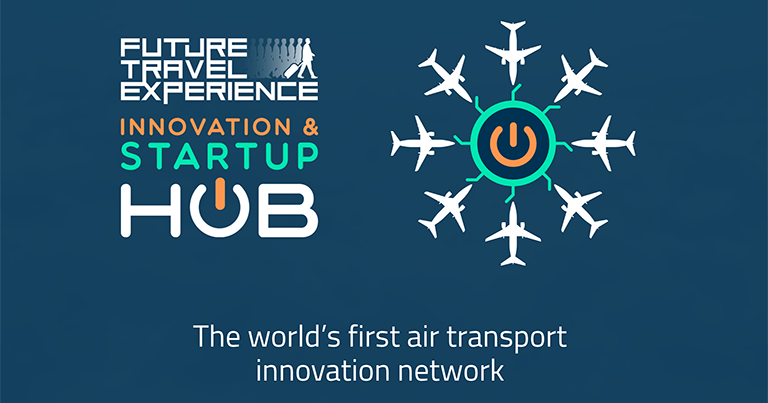 The FTE Innovation & Startup Hub – the world's first global air transport innovation network – grew significantly during 2019 and is now driving industry change and many new partnerships between our 280+ startup and 14 corporate members, such as this success story. In 2020 we will be hosting four members-only FTE Innovation & Startup Hub Live events in Vancouver (April), Dublin (June), Las Vegas (September) and Singapore (November), bringing together our members to help drive innovation for the benefit of their own organisations and the wider industry. We will also be rolling out a raft of new features, including bespoke "Virtual Pitch Sessions". Visit our new website here to learn more.
As we start the new year, I would like to take this opportunity to wish you all the best in your innovation efforts for the decade ahead, and to thank you for your ongoing support, as it means everything to us. I humbly request that as you plan for 2020 and beyond you make FTE a part of your plans, so we are empowered to continue to drive industry innovation and collaboration efforts across the globe.
In closing, I wish you a Happy New Year, and hope we get the chance to work together during this landmark new decade which will demand a more progressive, and collaborative, approach from all of us.
All the best.
Daniel Coleman, CEO & Founder, Future Travel Experience