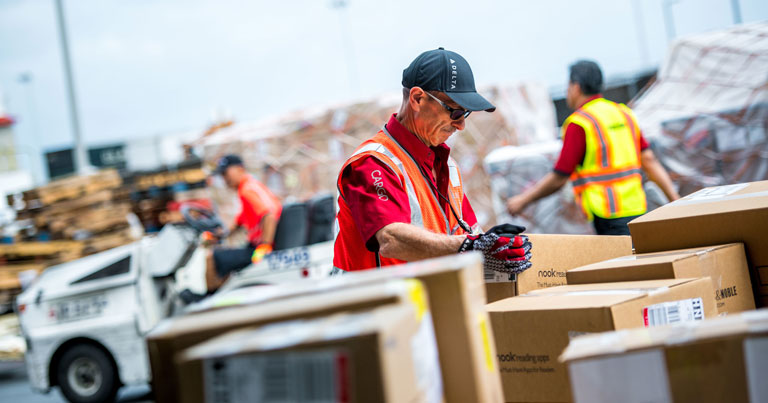 Delta Cargo has launched charter operations to provide the safe and reliable transportation of customers' goods around the globe. The initiative is a direct response to Delta's corporate customers, who have told the airline they need help transporting cargo during the current times of uncertainty and change caused by the coronavirus outbreak.
"Serving our customers and communities where we live, work and serve, is part of Delta's DNA." said Shawn Cole, Vice President, Delta Cargo. "Offering new supply chain solutions through Delta Cargo to our customers is one opportunity for us to provide the support our customers tell us they need during this unprecedented business environment."
Delta Cargo operates worldwide charter solutions that are available to companies with urgent shipping needs.
13 US airports are participating in the programme, as well as over 70 international destination airports.
According to the International Air Transport Association (IATA), air cargo is vital in delivering much-needed medicines, medical equipment (including spare parts/repair components), and in keeping global supply chains functioning for the most time-sensitive materials. The association has also urged governments to see air cargo as an essential part of the fight against COVID-19.
In a recent statement, Alexandre de Juniac, IATA's Director General and CEO, said: "Over 185,000 passenger flights have been cancelled since the end of January in response to government travel restrictions. With this, vital cargo capacity has disappeared when it is most urgently needed in the fight against COVID-19. The world's fleet of freighter aircraft has been mobilised to make up this capacity shortfall. Governments must take urgent measures to ensure that vital supply lines remain open, efficient and effective."