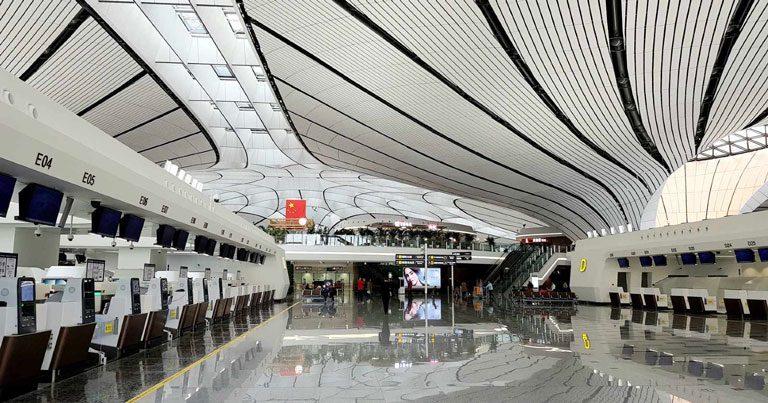 Etihad Airways has announced that it is transferring all its flights to and from Abu Dhabi and Beijing, and its flights to and from Beijing to Nagoya to the new state-of-the-art Beijing Daxing International Airport (PKX), effective from June 2020.
Robin Kamark, Etihad Aviation Group Chief Commercial Officer, said: "In October last year, Abu Dhabi Airports Company inked a sister-airport partnership with Beijing Daxing International Airport, which will strengthen the capital-to-capital link. Today, we are proud to announce that Etihad Airways will be one of the first airlines in the region to move to Beijing's iconic Daxing International Airport.
"Whilst the spread of COVID-19 has posed a major challenge for all airlines serving China, with a massive drop in demand on key routes, we remain optimistic that the situation will improve by the summer and we continue serving Beijing from Abu Dhabi presently, demonstrating our unwavering support and commitment to our Chinese partners and the China market as a whole," Kamark added.
The daily flights will continue to be operated by Boeing 787 Dreamliner. Among some of the services inflight will be Food and Beverage Managers in Business and a Flying Nanny in Economy to provide specialised care for families with young children.
The new Daxing International Airport, which opened in September 2019, is the largest single-structure airport terminal and integrated transportation hub. The airport is also a pioneer in the use of double-deck departure and arrival platforms and is equipped with technologically advanced services such as facial-recognition equipment and baggage-tracking systems. The facility also features several sustainability initiatives including carbon reduction policies, solar panelling, and systems collecting rainwater for recycling and reuse.