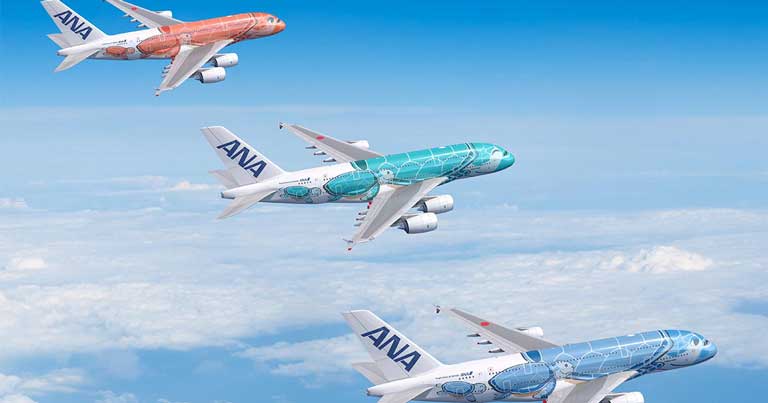 All Nippon Airways (ANA) and airline retailing company OpenJaw Technologies have announced the go-live for international markets for its direct bookings using the OpenJaw t-Retail NDC platform.
Following the partnership which began in April 2019, ANA has been working with OpenJaw to create a New Distribution Capability (NDC) platform with the goal of making the booking process more efficient. OpenJaw worked with Skyscanner to deliver the integration with Skyscanner's Direct Booking platform.
This announcement makes ANA the first airline in Japan to obtain IATA's NDC Level 3 certification, and enables passengers to research, choose and immediately book itineraries within Skyscanner's website or app without having to re-direct to ANA's website.
"ANA continually strives to improve the travel experience for its passengers from start to finish, and work on the NDC platform dates back to April 2019," said Mitsuo Tomita, Senior Vice President of ANA. "We are excited to become the first airline in Japan to offer our passengers an NDC platform that will allow for a seamless travel experience created using OpenJaw's t-Retail NDC Platform. The full integration of these capabilities will ultimately help to improve ANA's overall level of service and hospitality."
With the new NDC platform, ANA is providing passengers with wider opportunities to purchase a range of services via a single platform.
OpenJaw Technologies, CEO, Kieron Branagan added: "ANA selected OpenJaw Technologies to provide its New Distribution Capability (NDC) platform last year. Both ANA and OpenJaw have been working very hard to allow ANA to connect with multiple distribution partners, more variety of the offer such as ancillary services, and provide consumers with a consistent retailing experience."
He continued: "I am particularly proud that this NDC Go-Live has been delivered while the whole project team has been working remotely. OpenJaw made the decision for its team to work remotely a number of weeks ago due to COVID-19. Working in collaboration with the team at ANA, the OpenJaw team went live seamless last week for the Japanese market. This week, the Go-Live was for ANA's international markets – a huge undertaking for all concerned – and, even more impressive that it was all done through a team working remotely. My congratulations to ANA and the team at OpenJaw Technologies."